I'm not a plant stylist or florist or even a designer by any means, but I love playing one on Instagram! I occasionally attempt to use my self-taught skills at listings, especially when I want to spruce up a table or vanity before a showing. Recently, I was able to learn from the pros in my own house, proving that some dreams really do come true!
I am so honored to introduce you all to Vagabond Botanical! Jenna Lee Fowler and Nicole Drai came to my house, where I got to see these talented plant ladies in action, and you better believe I was taking notes! Jenna came in, and within minutes, she had transformed my living room into a perfectly curated space filled with exotic plants, branches, succulents, and moss! She took things I owned and moved them around, and viola, my living room looked like one I would repost on Instagram #livingroomgoals and swoon over with all of you. These ladies not only made all my plant dreams come true, but I even got to learn firsthand how to make store-bought roses look like they were hand-delivered by floral experts.
While we were at it, I interviewed Jenna about how their business came to be and what we novices can learn from the experts.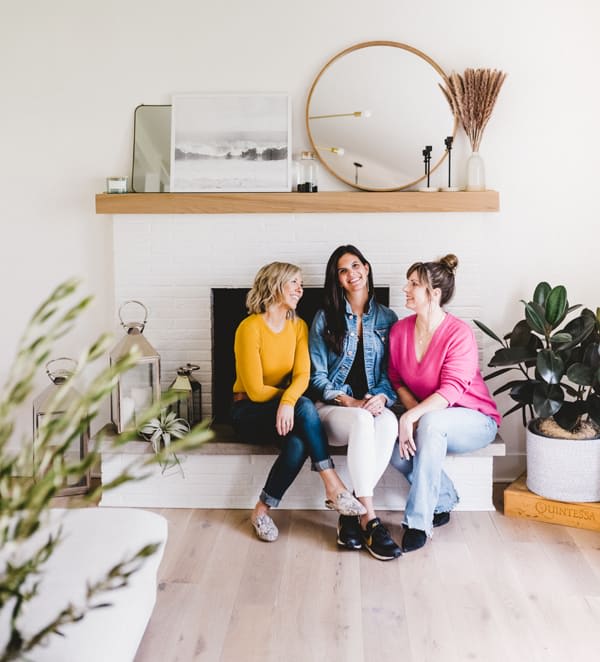 Nicole Oertel: Tell me a bit about how you started styling plants and how Vagabond Botanical came to be.
Jenna Lee Fowler: I made my first terrarium shortly after I had my second baby. I was feeling the baby blues and thought a creative project could help lift my spirits. And it did! I photographed my creation and posted it to Instagram. I had some friends reach out asking if I could make them one too, and that's how it started. I lovingly refer to it as my accidental business. When my family moved to Western Springs five years ago, I started making succulent arrangements for neighbors and teachers. Word of mouth took my accidental business into an actual business. Succulent arrangements turned into large indoor plants, which turned into seasonal outdoor containers.
As the business continued to grow, I quickly realized I couldn't handle all the moving parts needed to run a successful business. At the time, Nicole Drai was my best client. When we worked together, she would send me little lists to keep her projects on track. I realized these lists were really helpful. Nicole's kids were all about to be in school full-time, and she was wondering what the next chapter of her life would look like. She wanted to work, but a full-time job was out of the question while raising four kiddos. Luckily, Nicole's strengths are my weaknesses, and we decided to join forces to take this little plant business to the next level. And the rest is history!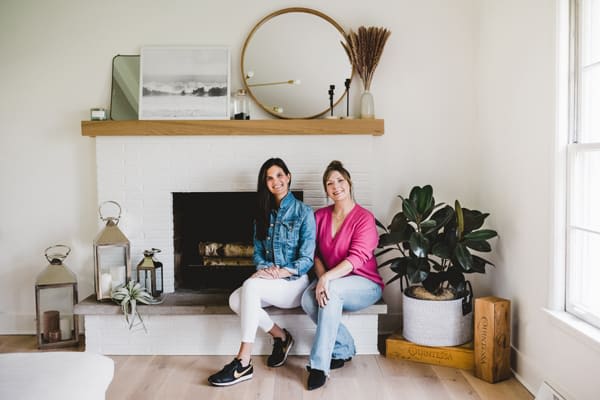 NO: You have an eye for design and decorating. Have plants always been something you've had a passion for?
JLF: I was a clothing designer in my past life before I had children. I love fashion and interior design. I wanted to be a fashion designer since I was a little girl playing with Fashion Plates. Putting together unique clothing combinations has always been my passion, and styling things comes naturally to me. It feels like a natural evolution from styling clothing into styling plants. I love selecting a tree the right size and shape to complement space and then finding the right container to show off the gorgeous plant and add to a highly styled interior. I'm a little different than your typical planter person in that I've never been a plant purist. I'm more interested in how a tree enhances a space rather than planting in a basic terra-cotta pot. I love making every detail fashionable down to ensuring the tray that protects your floor is stylish. Combining functionality and style is my jam.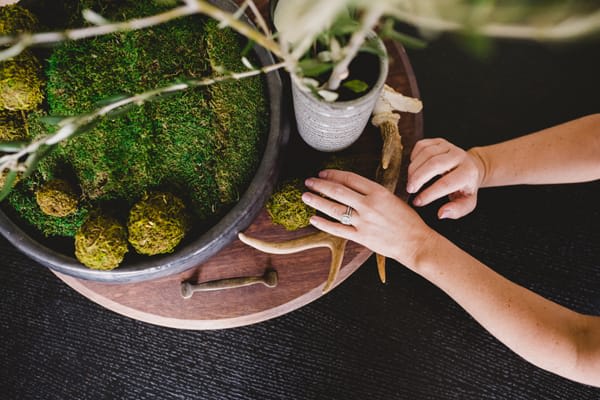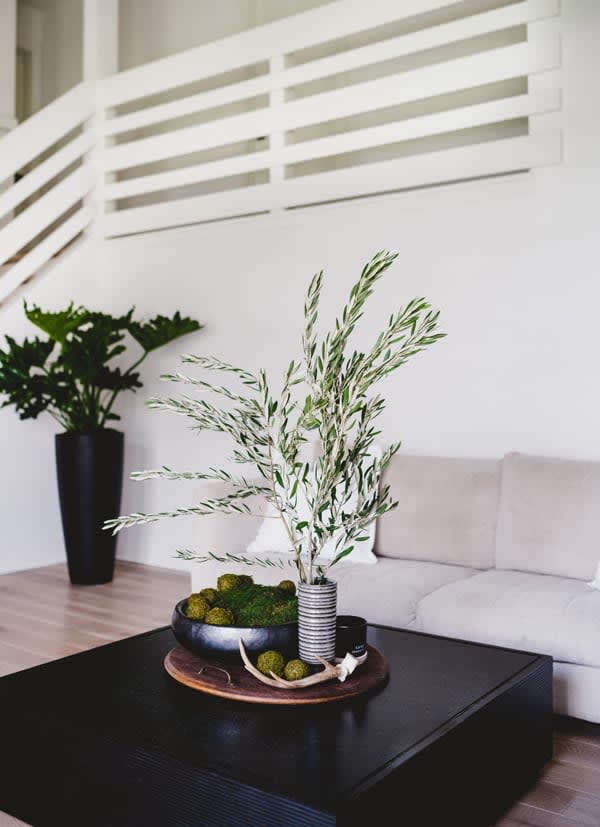 NO: How would you describe Vagabond Botanicals today, and how do you assist your clients?
JLF: Vagabond Botanical is a luxury plant studio based in the western suburbs of Chicago. We specialize in effortlessly bringing plants into our clients' homes. Vagabond is a white-glove service handling everything from plant selection to installation. Our plant stylists help select the right plants and containers to match each client's decor and lifestyle, and we can work either virtually or in person.
In-person consultations are $100, which will be credited towards the final purchase. Once we review a client's space, we send a proposal with our suggestions. Clients then approve the items they would like to start with by putting down a 50 percent deposit, and our team begins gathering all of the elements. Once everything is ready, we schedule a delivery date and time.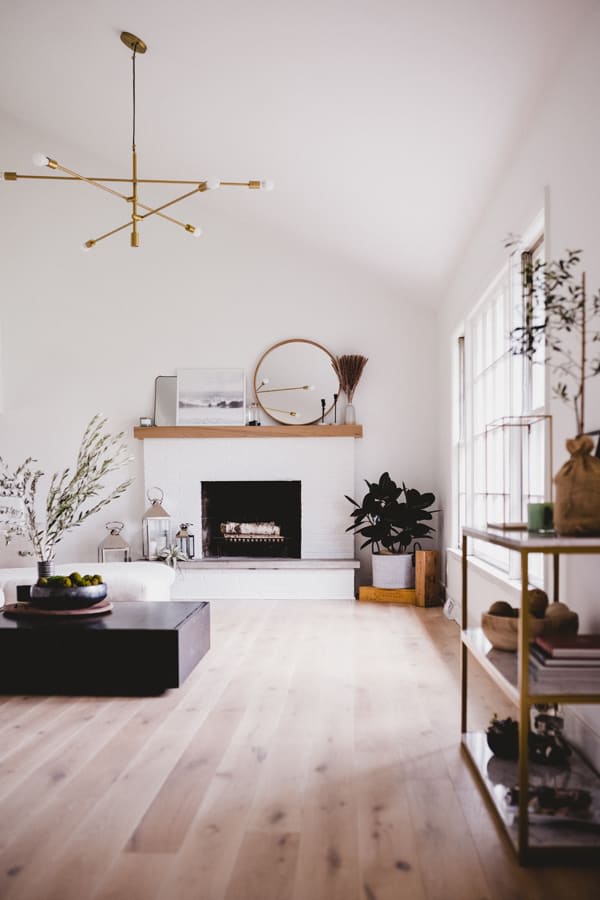 NO: What are some of your favorite parts of your job?
JLF: My favorite part of my job is having total creative freedom and being able to determine the path of the business. I am inspired by fashion and interior design. I also get inspired by little bits around my studio. I see something lying on the floor, and it sparks my creativity. I am energized by designing with what I have, which is why I hoard botanicals. Nicole, meanwhile, loves the process, from consultations and proposals to delivery. Whether the project is big or small, keeping the customer happy is what drives her!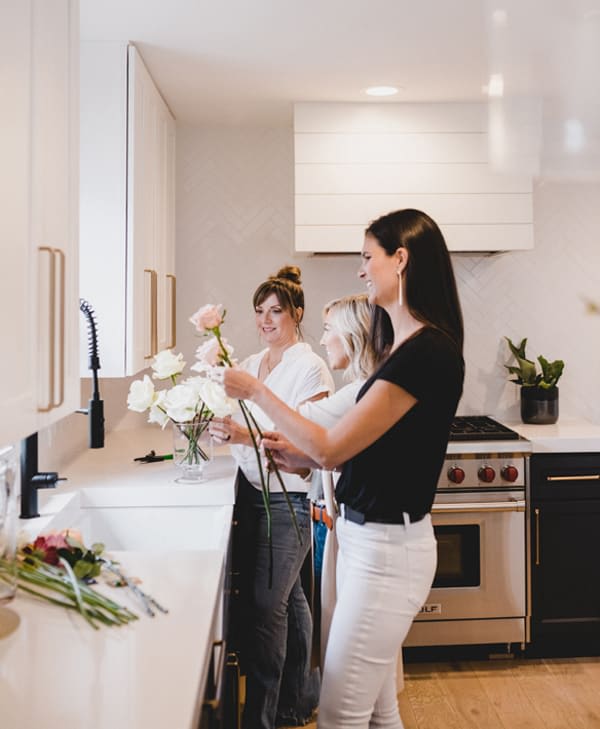 NO: What are some on-trend plants right now?
JLF: Some of my favorite current plant trends are olive trees, air plants, succulents, pampas grass, and big, oversized branches.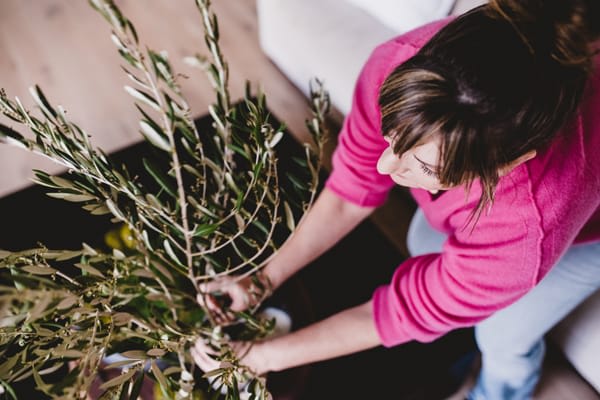 NO: What type of plant is a great option for a bright living room versus a room that may not have a lot of natural light?
JLF: With bright light, we have a variety of trees and plants we suggest, including olive trees and Ficus trees. If you don't have a lot of light, no worries, we have quite a few that will work, including snake plants, ZZ plants, and monsters.
NO: Can you discuss your services for homeowners and Realtors®? I also heard you do arranging parties.
JLF: Most homeowners contact us for drought-tolerant seasonal outdoor arrangements, large indoor trees and custom-designed botanical arrangements. For Realtors®, we love designing unique closing gifts — something cool that matches their personality and really makes an impression on the new homeowner. Our virtual or in-person succulent arranging parties are also really popular. We love helping our clients get creative while enjoying a social night out with friends!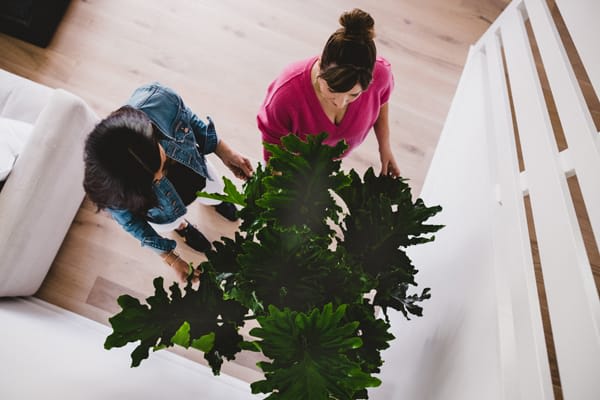 NO: Can customers buy potted plants and arrangements directly from you?
JLF
: Yes! We have a selection of our most popular plants and arrangements available online on our website
here
. If clients want something that is custom designed for their space or wants to schedule a plant consultation, there is also a contact form at
Shop Vagabond
. Once we receive that, Nicole will reach out via a text thread where inspiration images and pictures of the client's space can be shared.
NO: What is the best way for our followers to contact you?
J&N
Florists, Plant-Scaping, Lake Forest, Modern Oak Home, The Oertel Group, Chicago Realtor®, Chicago North Shore, Interior Design Inspiration, Design Inspo, North Shore Chicago, Chicago Real Estate Agent, Home Inspo, Home Renovation, Lake Forest Homes, Winnetka, House Goals, Home Decor, Interior Decor, Interior Design, Compass, Lake Forest, Illinois, Lake Forest Homes For Sale, Lake Forest Real Estate, Wilmette, Wilmette Real Estate, Chicago Realtors®, Glenview Realtors®, West Loop Realtors®.