We want you to love where you live! There is no question that the amazing number of homes that exist in Lake Forest is infinite. But when it comes to homes that carry historic importance, that's where you'll find the true hidden gems of our beloved area!
Are you familiar with the Green Bay Historic Road District? It's a residential neighborhood in Lake Forest that once connected Chicago, with Green Bay Wisconsin. The area is comprised of 147 buildings. Primarily built during the late nineteenth century and the early twentieth century, with many of the country estates still standing today. Undeniably, one of the most well-known properties along this stretch is the exquisite Martin Melody house! If you know anything about Chicago's founding, you'll know that Martin Melody was an early settler to the area, arriving in 1840.
Our passion for living in Lake Forest is rooted deeply in its fascinating history, including the historical architects who brought it all to life! With David Adler, Stanley Anderson, and Howard Van Doren Shaw being just a few of our favorites to read about!
All of this to say, that the homes located in the Green Bay Historic Road District, ingrained with their affluence and stories, are available to modern families who want to own a piece of American history! Ready to own a piece for yourself?
This notable property in east Lake Forest is fully equipped with a luxurious coach house on its grounds and sits on the picturesque tree-lined stretch of Vine avenue. Making it an idyllic property for a family of any size! You'll find that this beautiful home is both private and within walking distance of Market Square, Deer Path Inn, and only a short bike ride to the beach and shores of Lake Michigan! There is also plenty of space for entertaining outdoors with an oversized park-like yard and patio. Here you can delight your guests with cocktails and patio picnics!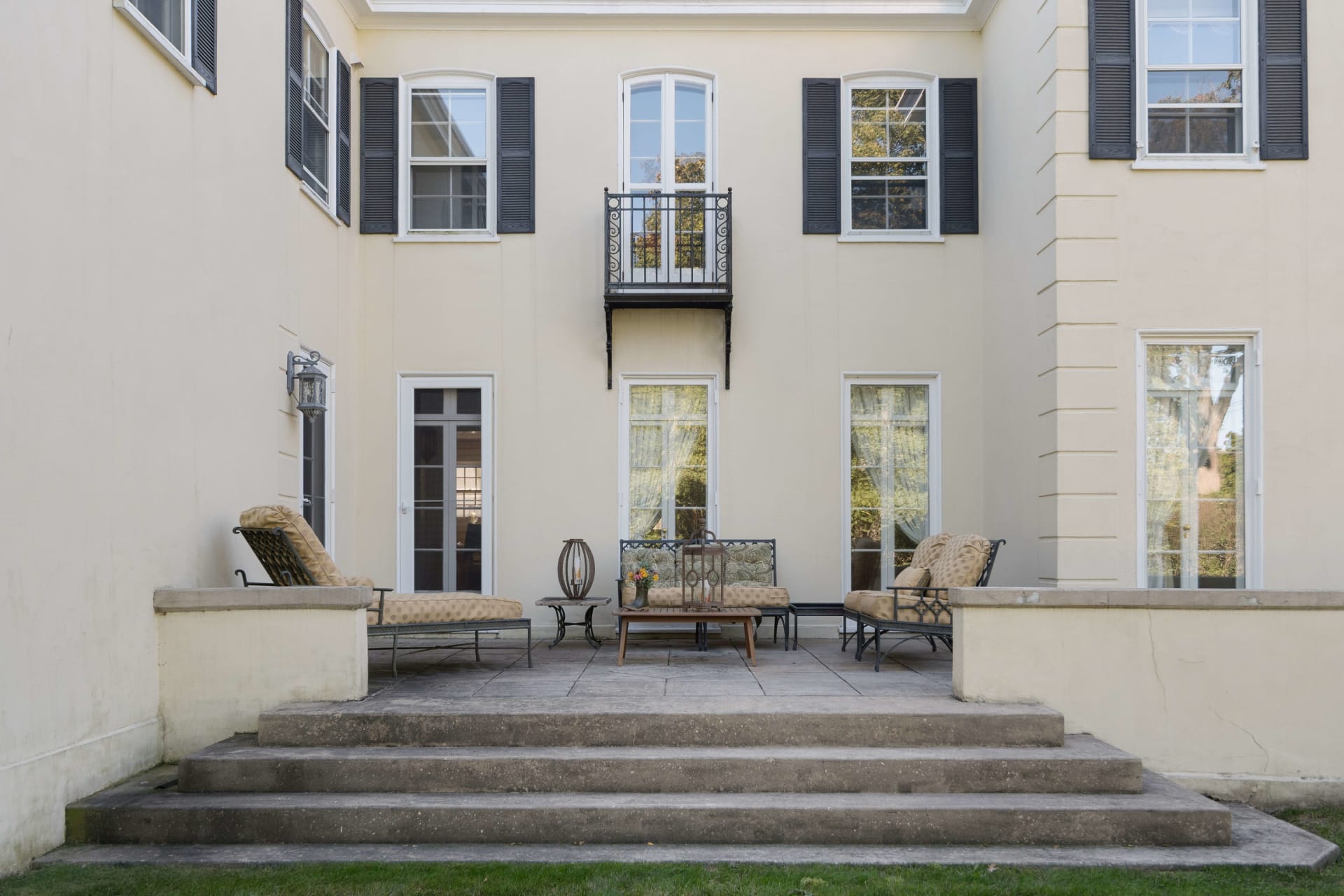 Inside the home, you'll find custom woodwork, multiple fireplaces, 2 butler pantries, a high-end chef's kitchen, a custom wine cellar, large bedrooms (with fireplaces), and a finished basement! Can you think of anything better than a historic home with modern amenities? I know we can't!
Want to take a tour of this fabulous estate? Click here to contact us!