Summer at the Lake — does it get any better in the Midwest? We don't think so! Drive down the shore for dinner and visit your favorite ice cream shops. Check out a concert at the beach or Market Square, and roast marshmallows at the beach pavilion on a random Tuesday night. You can paddleboard at sunrise or sunset or simply enjoy your own backyard. It's all got us screaming, "We Love Where We Live!"
As the post-pandemic buyers continue to pour into the suburbs of Chicago, we can't keep from sharing (OK, maybe we're bragging) everything we love about where we call home. The Chicago North Shore starts in Evanston and stretches up to Lake Bluff. Each town, village, and city in between has its own charming appeal, and collectively, they make the region one amazing place to live or visit! Weekly farmers' markets, fabulous beaches, local breweries, and fantastic food are just a few of the things that make it a pretty epic destination. Whatever your interests, our summers are never boring! If we have one complaint, it would be that there's never enough time to enjoy it all!
Here are a few of our favorite things about summer on the North Shore!
On July 4th, head to Lake Forest's Deerpath Community Park to enjoy a day of music, including performances by 16 Candles and opener Hello Weekend, followed by an extraordinary fireworks show. Gates open at 5 p.m., and tickets are on sale now. Check out the North Shore Convention & Visitors Bureau website for other local Independence Day fun.
Farmers' Markets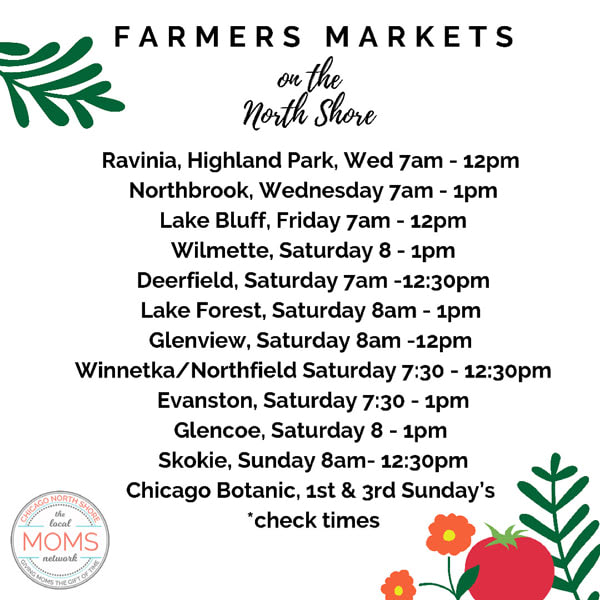 Is there anything better than fresh summer fruit? From now until late fall, you can enjoy fresh fruits and vegetables, flowers, meat, cheese, eggs, baked goods, and more at any one of the dozen outstanding North Shore markets. More details available here and at your local city's website.
Known as one of the oldest outdoor music festivals in the country, the famed Ravinia Festival makes a triumphant return this summer. Dozens of performances are scheduled through September, ranging from classical and kids' concerts to marquee acts like John Legend, The Roots, Ben Folds, Lauren Hill, and more.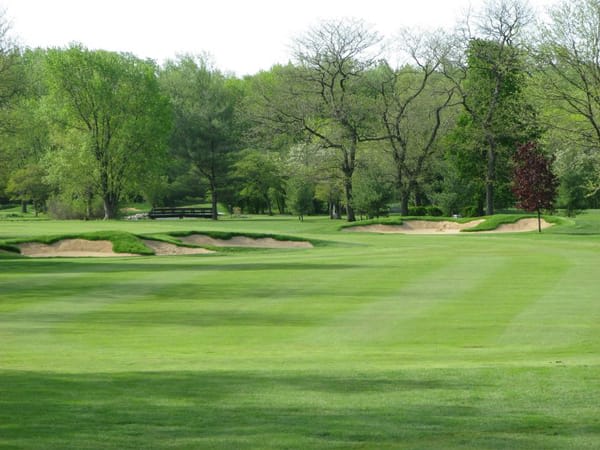 Don't let the summer slip by without hitting the links at one of the North Shore's many excellent golf courses. There are several 9-hole and 18-hole courses, plus driving ranges, kids' classes, and leagues available to meet your needs and improve your handicap.
Lake Forest Concerts at The Square & Concerts at the Beach
On Thursday evenings from 6:30 p.m. through July, you can enjoy a range of musicians and musical styles at Market Square. The Concert at The Beach series runs on Tuesdays at 6:30 p.m. at Lake Forest Beach. Upcoming beach concerts include the classic rock band The Millennials on July 13 and country cover band Hillbilly Rockstarz on August 10. Check the Lake Forest Parks & Recreation Department website for more information.
Scream for Ice Cream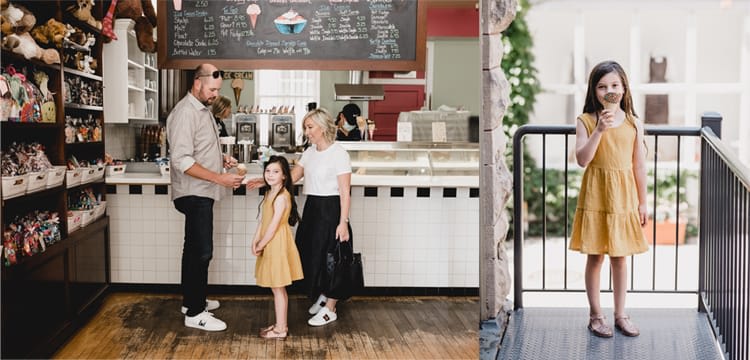 July is National Ice Cream Month as if you needed an excuse to enjoy a cold scoop on a hot day. Luckily, there's a wealth of ice cream shops to visit throughout the North Shore. We love Sweet's in Lake Forest for their wonderful collection of chocolates and ice cream. In nearby Lake Bluff, Hooyah's Ice Cream Shoppe is a beloved respite alongside the Great Lakes Metra Station. Head to Highwood to sample the handcrafted dairy delights at Chicago Mike's Ice Cream Co. Last but not least, family-owned Graeter's has a well-deserved reputation as a local favorite thanks to its small-batch French Pot ice cream, available at locations in Northbrook and Winnetka.
Burgers, bourbon, and music are the order of the day at this popular end-of-summer bash scheduled for August 21. The event takes place behind Lake Forest city hall. Performers and ticket info coming soon.
Raise a glass to one of the many fantastic breweries and taprooms found throughout the North Shore. You'll find a wealth of locally produced ales, lagers, stouts, and even ciders. Most venues offer excellent grub, including barbecue and pizza, and outdoor seating as well.
Summer, Brew Pubs, Music Festivals, Fourth of July, Ice Cream, Lake Forest, Modern Oak Home, The Oertel Group, Chicago Realtor®, Chicago North Shore, Interior Design Inspiration, Design Inspo, North Shore Chicago, Chicago Real Estate Agent, Home Inspo, Home Renovation, Lake Forest Homes, Winnetka, House Goals, Home Decor, Interior Decor, Interior Design, Compass, Lake Forest, Illinois, Lake Forest Homes For Sale, Lake Forest Real Estate, Wilmette, Wilmette Real Estate, Chicago Realtors®, Glenview Realtors®, West Loop Realtors®.