The burbs are the new "it" place to be! (Except they aren't really new at all.) But when a pandemic hits, and you're living shoulder-to-shoulder with neighbors and using an elevator to get outside with 200 other residents, a private backyard and larger interiors sound like paradise.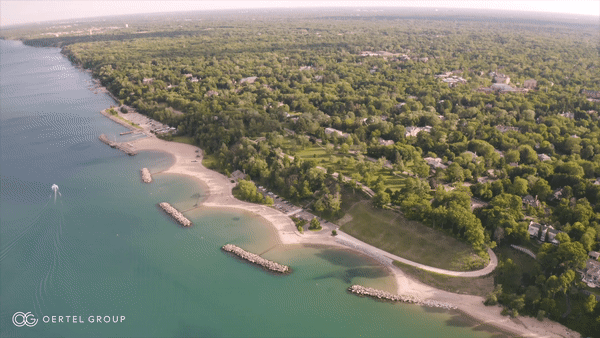 First, let's discuss why the burbs have not been all the rave and city dwellers were committed to staying in the city. Because it's the burbs!! Right? Ugh! Who wants to live with more square footage versus having a doorman and an elevator?! Who wants a backyard to plant your own veggie garden versus schlepping to a community garden down the street? Who wants their own swimming pool to deal with versus going to the social pool at East Bank or Midtown? Who wants to get in their car to take a scenic drive to work or just to go grab coffee? Ew, gross, right? Wait! Why does this sound like the desired dream all of a sudden!?! Like the exact things, we all have been craving after months of staying inside or having to find a not-so-public place to hang out (AKA social distance). Do you mean, I can run around in my backyard without a mask and not be judged? Yes, yes, you sure can!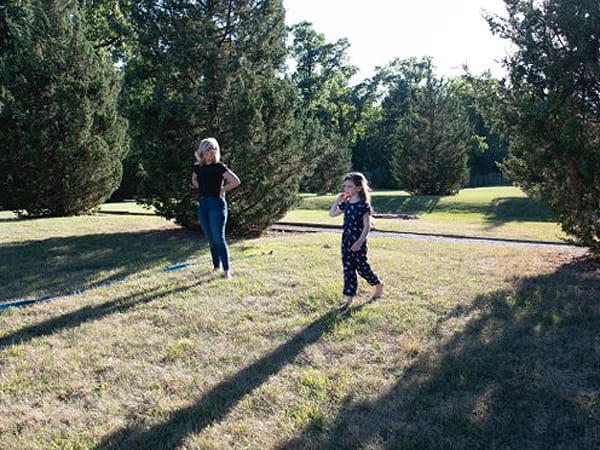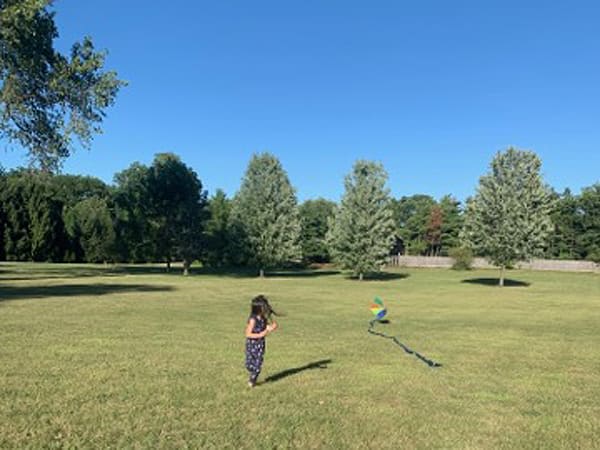 Oh, how the times have changed. Go big or go bigger is the new trend when it comes to buying a home in Chicagoland these days. Urban dwellers are cashing out of the city and forgetting everything they ever said about moving to the burbs. How do I know? I was one of them. Except John and I were just ahead of the coronavirus "suburban door dash." But don't worry if you haven't made the move yet. There is still plenty of suburbs to go around! In fact, waiting to invest in something really special may have been the smart move. And of course, we can help you!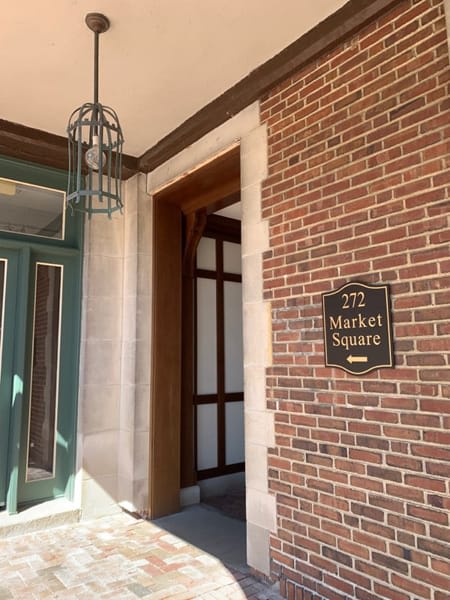 Curious yet? You should be! John and I moved to Lake Forest in August 2019 after buying a home that needed a full remodel. (More on that to come, and please look back at previous blog posts on our home purchase and renovation journey thus far). Now don't get me wrong. I didn't start out all, "I love where I live, take me to the burbs!" But I will say that the first time I came to the North Shore, I was in love. The first time I stumbled upon Market Square in Lake Forest after driving up Sheridan Road, there was no turning back. For us, it was Lake Forest or bust! For real, it was Lake Forest, or we're leaving Illinois. I had longed to love where we were going to live, and I got all the feels when we came to Lake Forest. I mean, have you seen the winding roads, the huge acre lots, or the Gatsby-like mansions? I don't necessarily have to live in one, but I love knowing my nearby neighbors do! Market Square and Metra stations that feel like you're in a black-and-white movie? Can we please take 1,000 pictures, and tell everyone I'm on vacation in my own backyard? Yeah, that's where I live! Great schools and low taxes are just a couple of major bonuses that make this magical little city upon Lake Michigan a true gem. Oh, I forgot to mention Deer Path Inn located a mile from Lake Forest beach. Google it, and you'll see the rave reviews by Forbes, Conde Nast, and other top travel experts have given this nationally recognized boutique hotel.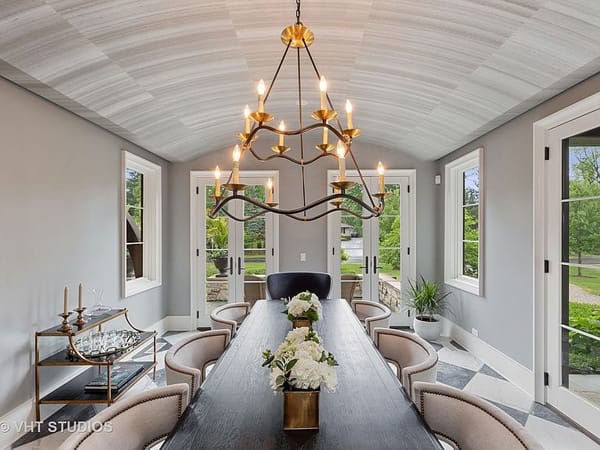 OK, OK, so that's just Lake Forest. I haven't even mentioned Winnetka or Glencoe, Wilmette, Northfield, or Highland Park. Oh, you don't know about the amazing Italian restaurants and the vodka distillery in Highwood? Well, please tell me you've at least taken the train from the city to Highland Park to see the likes of Stevie Nicks and John Legend play at Ravinia's uniquely intimate music venue? Farmers markets and sunrise yoga on the beach in Lake Bluff? Do you feel like you're in a Pure Michigan commercial yet? Perfect, that's right where I wanted you to be, minus Tim Allen's voiceover, sorry.
As a former Michigan girl, it's hard to admit that I hardly went back to our cottage this year because I was too busy soaking up the sun and roasting marshmallows on the shores of Lake Michigan, five minutes from my house. Wine and pizza parties in the sand on Friday nights after a day of paddleboarding and wave runners, just sayin'! Pick up the phone now and call 312.375.5537, we are here to make sure you love where you live!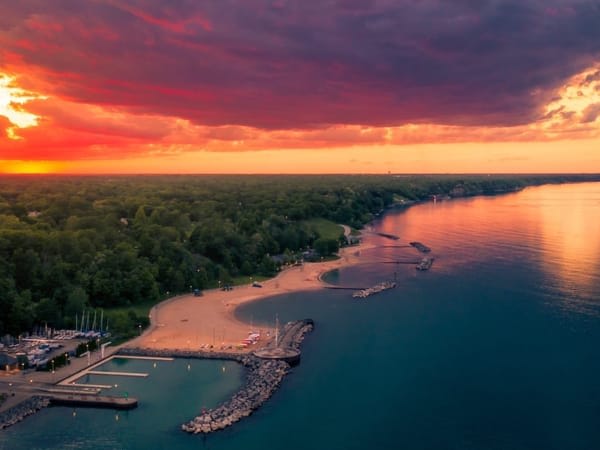 As Baby Boomers retire and watch their babies having families of their own, the North Shore's well-manicured and beautifully cared for homes are popping up on the market more and more often — just in time for young families who are now craving the extra space. Need privacy for that at home office, schoolroom, spa, or swimming pool? Maybe you even desire your family's own private ice-skating rink or practice field. You can have that too! Sure, these homes are not for free or anywhere close to it, but they are in the Midwest and available for a fraction of the price you would pay for in other highly desirable suburban locations! For example, a luxury estate offering resort-like living in Greenwich, Connecticut, or outside of San Francisco may cost you somewhere between $20 million and $30 million. In the North Shore, more like $1.5 million to $8 million, and that's just the really fancy ones. We have homes in the $800,000 to $1.4 million range that will be sure to get you loving this North Shore lifestyle in a hurry. And, if you're willing to put some work into the home, you can find some excellent fixer-uppers under $750,000. But hurry because our little secret is not such a secret anymore.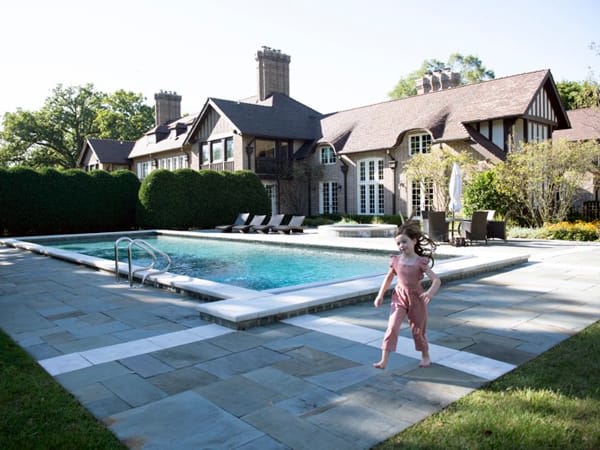 Let's discuss your needs, wants, and dreams when it comes to living in a home and location you love! That's what we do and we love helping make your real estate dreams come true!
J&N
Home Renovation, Lake Forest, Modern Oak Home, The Oertel Group, Chicago Realtor®, Chicago North Shore, Interior Design Inspiration, Design Inspo, North Shore Chicago, Chicago Real Estate Agent, Home Inspo, Lake Forest Homes, Winnetka, House Goals, Home Decor, Interior Decor, Interior Design, Compass, Lake Forest, Illinois, Lake Forest Homes For Sale, Lake Forest Real Estate, Wilmette, Wilmette Real Estate, Chicago Realtors®, Glenview Realtors®, West Loop Realtors®, Middlefork Savanna, Forest Park Beach, Lake Michigan.