Interest in landscaping projects has soared since the start of the pandemic. New buyers — many arriving from the outdoor space-starved city — yearned to take full advantage of their new, large suburban yards. Even those who've owned homes for a while wanted to update their existing outdoor living space to accommodate regular use. In fact,
one survey found
that 36 percent of homeowners planned to spend more than $1,000 on outdoor space updates in Summer 2021, with the primary objectives being barbecuing/cooking and entertaining guests. This was the year of yard improvements, and the same goes for us at The Modern Oak Home.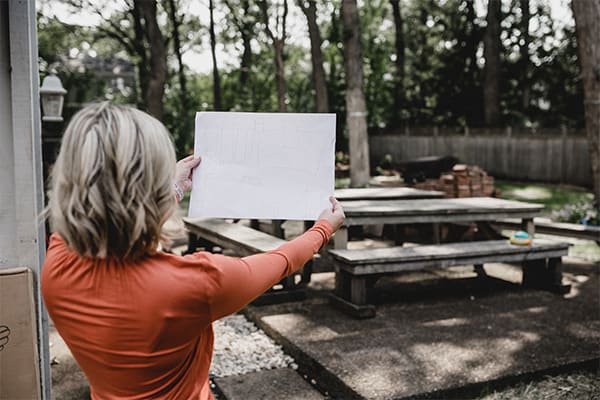 As many know, John and I bought our fixer-upper two years ago. While most of the interior renovations have been completed, we were SO ready to do a major landscaping overhaul as this house really needed it. Prior to our purchase, The Modern Oak Home sat empty and neglected for a couple of years. To say it was overgrown is a huge understatement. But the house had great bones and included an extra-large yard that we knew we could work with. Our goal was to create a space that we had always dreamed of — one that was equally fun for kids and for entertaining adults.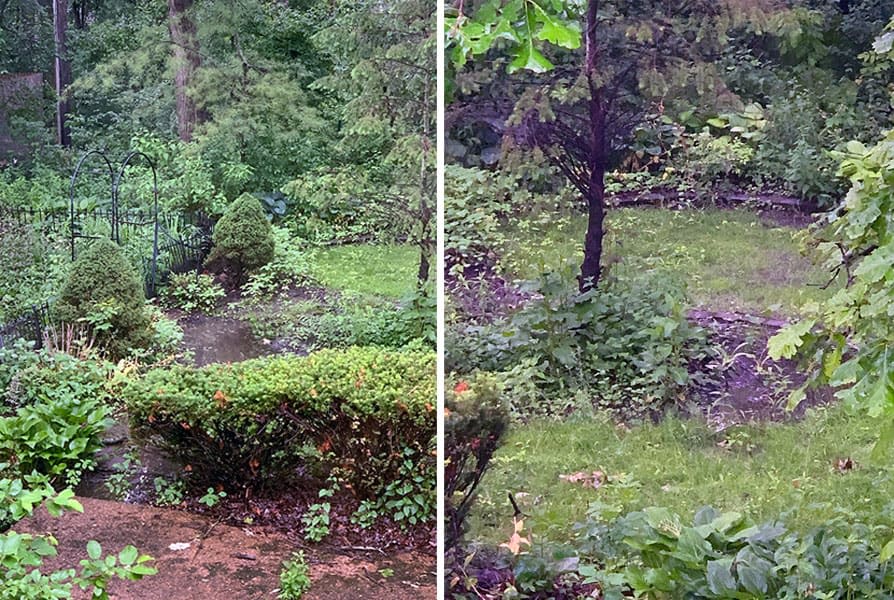 First, we had several trees, weeds, and bushes to remove. That required the assistance of a Bobcat. We also added two French drains so water could properly drain from the yard. Once that was done we completely excavated the entire yard to level it out, removed several old flower beds, and added stones and a fire pit area.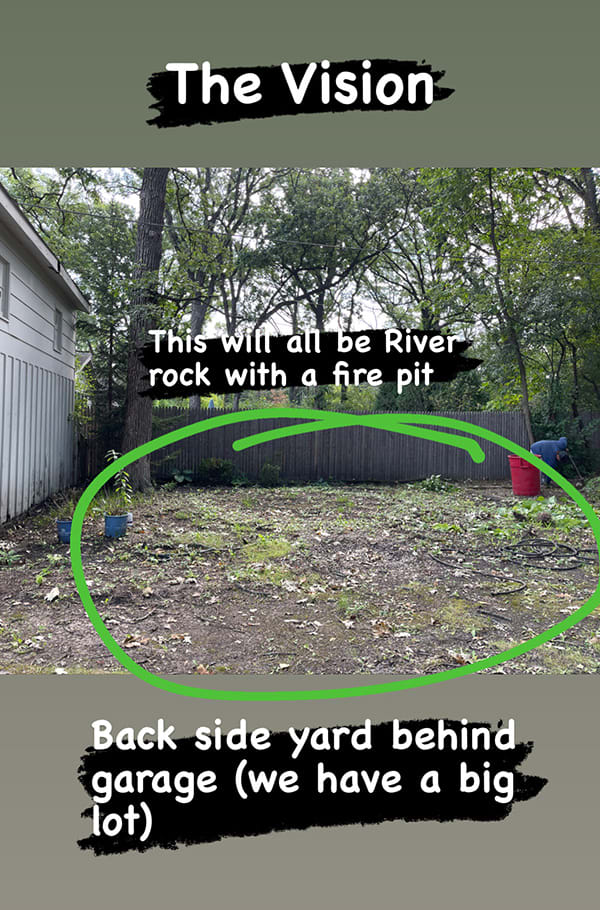 And what goes better with a new yard than a new puppy, especially during a pandemic? Meet Miss Rosie Petals, the newest member of The Modern Oak Home household! Rosie joined our family in August. She's now four months old and we love to watch her and Lincoln enjoy the new outdoor spaces we've created.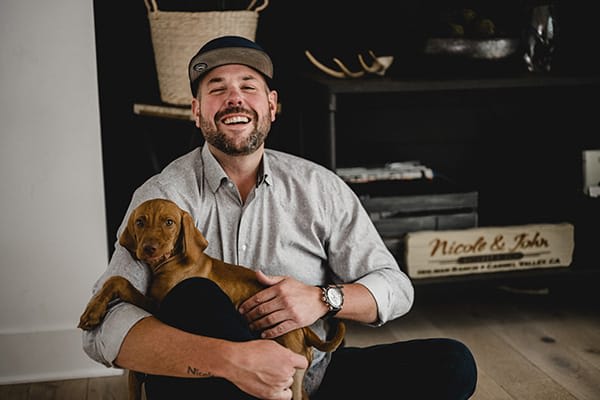 Enjoy some more Modern Oak Home before and after photos below!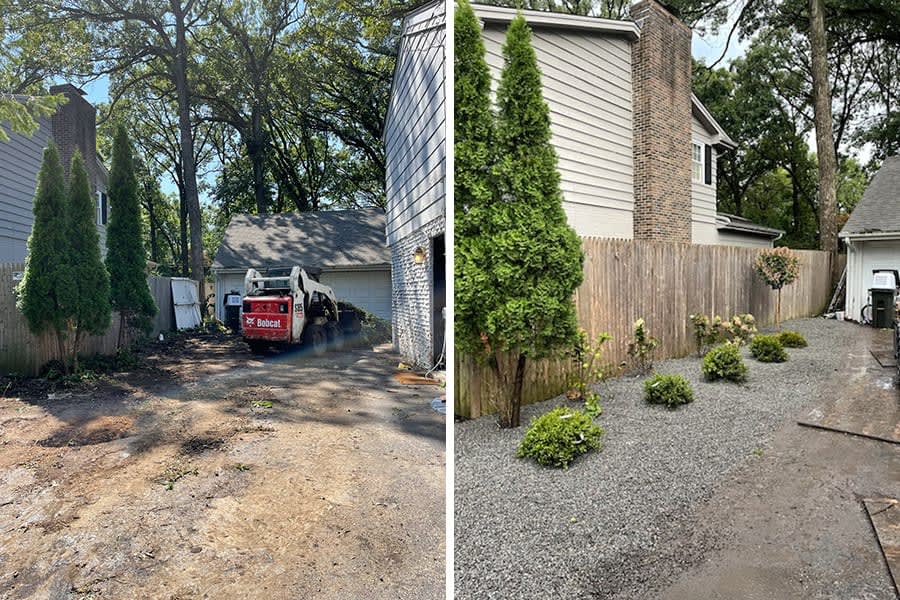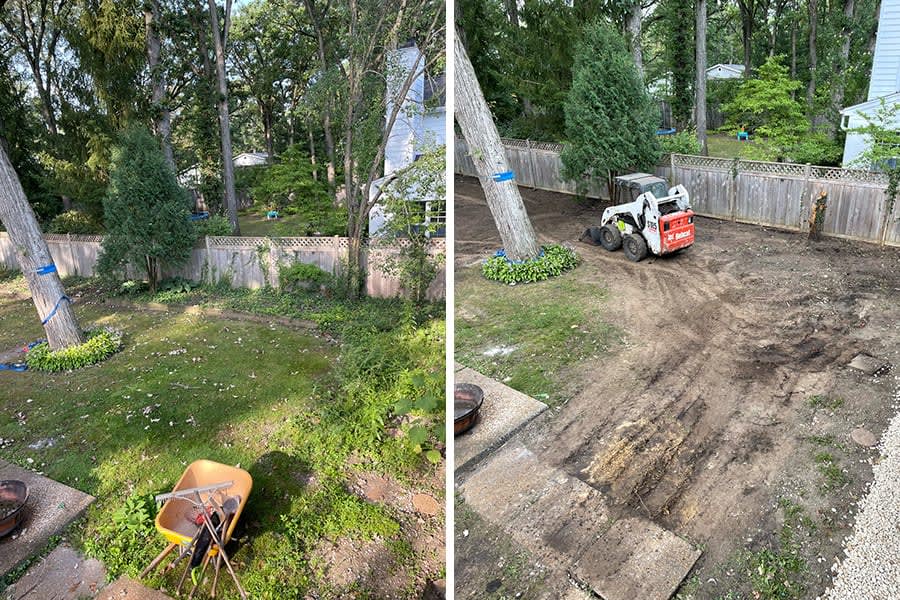 J&N



Yard Renovation, Outdoor Space, Lake Forest, Modern Oak Home, The Oertel Group, Chicago ®®, Chicago North Shore, Interior Design Inspiration, Design Inspo, North Shore Chicago, Chicago Real Estate Agent, Home Inspo, Home Renovation, Lake Forest Homes, Winnetka, House Goals, Home Decor, Interior Decor, Interior Design, Compass, Lake Forest, Illinois, Lake Forest Homes For Sale, Lake Forest Real Estate, Wilmette, Wilmette Real Estate, Chicago Realtors®, Glenview Realtors®, West Loop Realtors®.