Hi! We're John & Nicole Oertel, and we are thrilled to invite you along on our latest home renovation adventure — updating our own home in Lake Forest, Illinois, which we've affectionately dubbed the Modern Oak Home.

After flipping multiple investment properties and guiding several of our real estate clients through their renovations, we're excited to finally be creating our own home for our family. We bought the four-bedroom, three-bathroom Lake Forest house last summer, just in time for our 5-year-old daughter Lincoln to start school in the fall.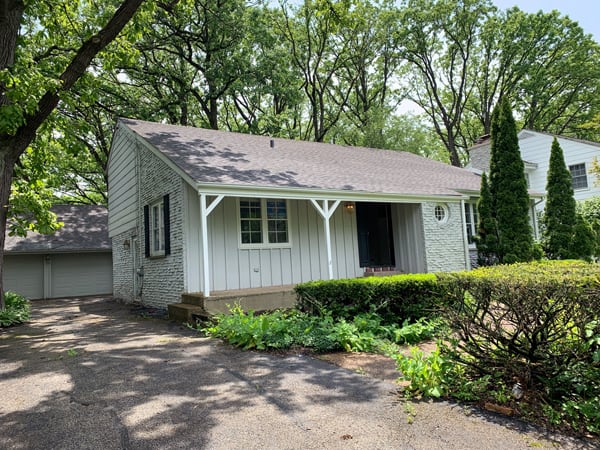 With an older housing stock, many Lake Forest homes need updating. John and I knew when we chose the area that we'd likely land on a property in need of major TLC. But, because we've always imagined creating a space of our own, we were up to the challenge! Ideally, we hoped to find a ranch-style house with a good kitchen layout that we could work with without having to move walls or basement staircases (a common challenge we found in many homes we looked at). Built-in 1963, the Modern Oak Home wasn't perfect, and it's not a ranch, but the bones and layout are solid. We fell in love with the fantastic neighborhood and the great schools, and because it was a foreclosure, it was in a price range that allowed us a reasonable budget for updates while building instant equity. In short, we saw an opportunity.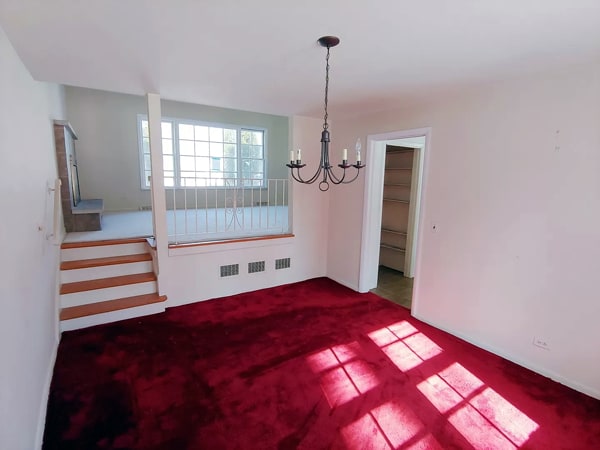 For those that don't know us or our story, here is a quick stroll down memory lane. John and I met in Chicago in 2009. I'd moved to the city from South Florida, bringing just my car, a few boxes and 10 years of real estate experience. Without knowing a soul here in Chicago, I started working at a bar while I earned my Illinois real estate license. One day, my bartending crew invited me to the Chicago Scene Boat Party, which is where I met John. (If you ask him how we met, he'll tell you I only spoke to him because I thought he owned the 80-foot yacht we were on, but it's not true!) Within a year, we had moved in together and started our first real estate company, Home Solutions, helping distressed homeowners navigate and complete short sales. We were married in 2013, and today, we're proud parents of Miss Lincoln Olivia, our biggest home renovation critic.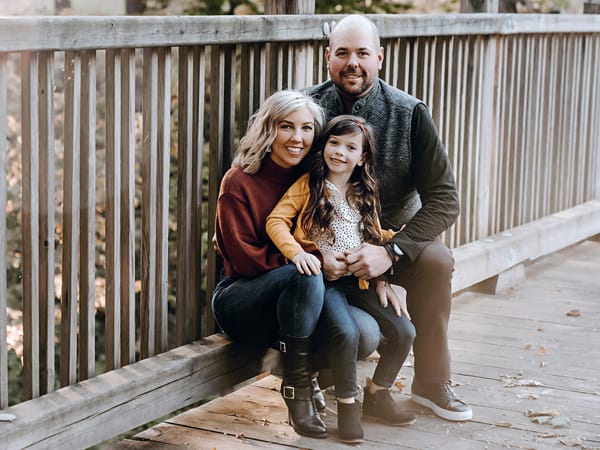 Lincoln has been genuinely interested and engaged in the process from the start. She and her cousins went wild drawing and painting on the walls before we moved in (with our permission, of course!) and she's had a hand in choosing things for her room. It's incredible how quickly she picks up on things like "everything takes longer than expected." Just like us, she had mixed feelings after the first month of living in a construction zone, but she's been a real trooper. Kids have such a positive attitude and outlook, and that kept John and me from stressing out. Lincoln was a constant reminder that living simply — even if that means existing out of suitcases and cooking with a toaster oven for four months — is easier than we thought!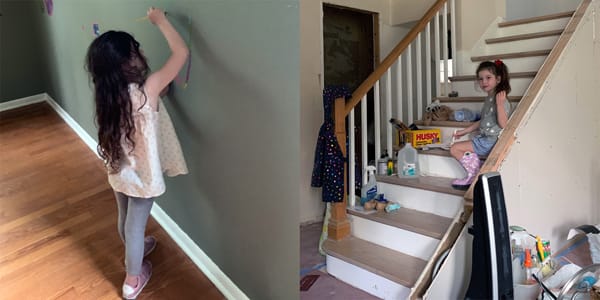 We're excited to be welcoming you inside the house. This is our life — we live and breathe all things real estate. Yes, it's our j-o-b, but it's also our passion. And that's what makes us great at it, frankly. Whether we're renovating or helping buyers and sellers, we're good at what we do because we care.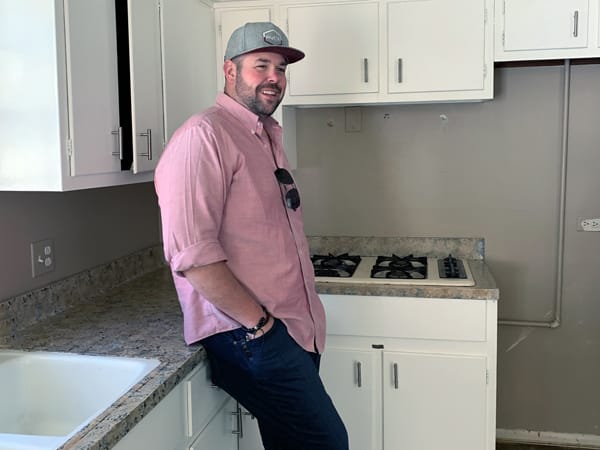 We hope sharing our home renovation journey encourages others to renovate or update too. Making improvements can be easier than you think. And, in addition to adding your own personal touches and embracing the pride of homeownership, you'll also be driving resale value. Even an older house can be much improved with a few small, manageable changes. Case in point: We had a few friends visit the Modern Oak Home before we started renovations, and they thought we were crazy! More than a few thought we should tear the whole place down. But once they saw the first few updates, including the new floors and the painted fireplace, they couldn't believe the difference. In fact, it inspired them to make a few changes in their own homes. We hope we encourage you to rethink your home and redefine what's possible.
What will become of that snazzy red carpet and dated kitchen? Will Lincoln's artwork serve as inspiration in her bedroom? Follow along to find out.
Let's get hoppin'!
J&N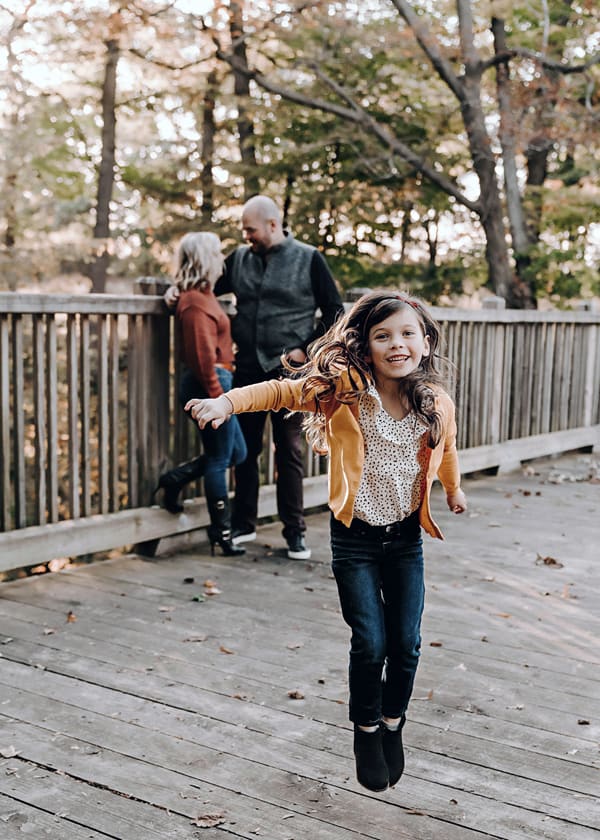 Home Renovation, Lake Forest, Modern Oak Home, The Oertel Group, Chicago Realtor®, Chicago North Shore, Interior Design Inspiration, Design Inspo, North Shore Chicago, Chicago Real Estate Agent, Home Inspo, Lake Forest Homes, Winnetka, House Goals, Home Decor, Interior Decor, Interior Design