Whether you take a drive up Sheridan Road or arrive via the adorable Metra station, once you stroll around the cobblestone streets of Market Square or walk through the open lands surrounding Lake Michigan, I bet you'll be thinking, what's NOT to love about Lake Forest!? And trust me, good looks are just the beginning.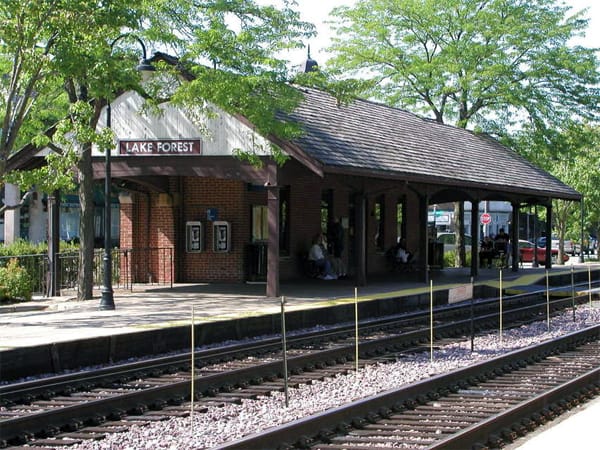 If you haven't ventured much further north than Evanston, you may not even know any of these remarkable Lake Forest vistas exist. Many people think the beaches here are no different than the city shoreline, and they often don't realize there are bluffs and deep ravines and wide-open prairies alongside the crystal blue waters. Here, gorgeous Great Gatsby-esque mansions overlooking Lake Michigan are mixed with sprawling ranches and midcentury modern homes. Honestly, I was blown away by Lake Forest the first time I visited. This Michigan native didn't even realize this kind of natural splendor could be found in Illinois!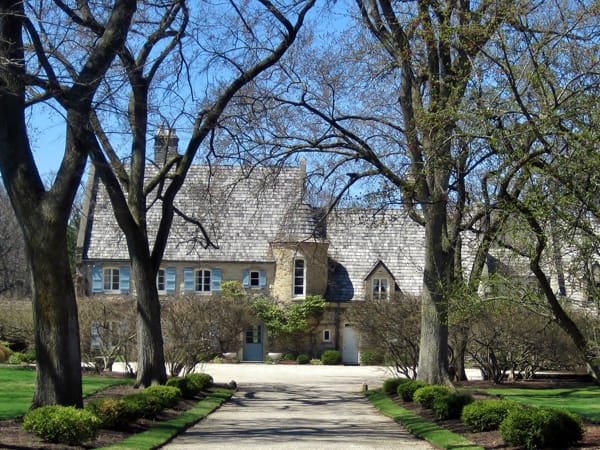 John and I were really torn on what our move out of the city would look like. Part of me wondered, briefly, if we could move to Michigan and commute to the city. For so many obvious reasons, that would never make sense, but I really didn't know if what I wanted in a home and a community could be found near Chicago. Until I was charmed by Lake Forest, that is. I admit it, I'm completely smitten by our gem on the lake, and I am beyond thrilled to call Lake Forest home!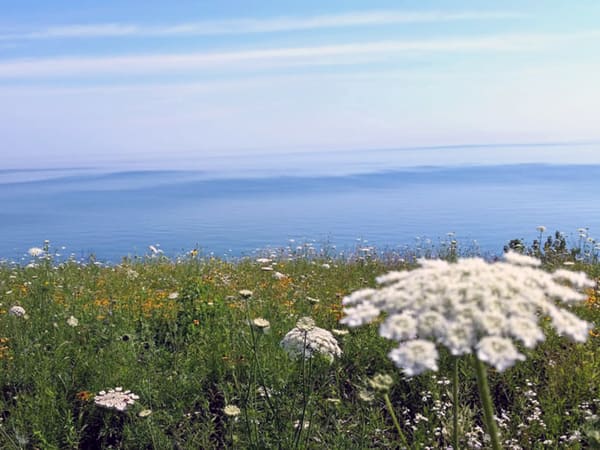 I first realized that we had found something unique when I heard how residents and Realtors® who live here talk about the community. Don't get me wrong, we have family and friends sprinkled throughout Chicago and the suburbs, and each of those communities is special in its own right. But the way people talk about Lake Forest and how extraordinary it is to live here is like nothing I've ever heard before. Seriously!
I remember how excited some of the Realtors® would get when we told them we'd chosen Lake Forest. The pride they and their sellers had in their community when talking to us, a new family moving into town, was something I knew I had to be a part of. The way I see it — and I've said this many times since moving here — Lake Forest doesn't feel like a bland suburb: It feels like a big small town. I grew up in a little town in Michigan, and it's something I will always be eternally grateful for. And now, I feel like we've found that same type of surroundings for our daughter, beautifully located on the shores of Lake Michigan and just 30 miles north of Chicago. Curious yet? You should be, it's pretty awesome here!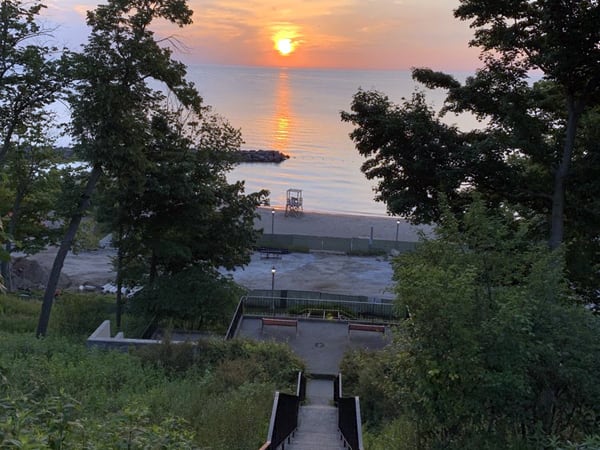 But don't take just my word for it! I recently sat down with Lake Forest native Ara Goshgarian to talk about what makes our enclave so amazing. Ara is a lifelong Lake Forest resident, a local business owner, and a second-generation orthodontist at Goshgarian Orthodontics, and he's a proud husband and father of four daughters! Ara is also one of eight Lake Forest aldermen. His passion for Lake Forest is contagious, and his prideful bragging about his love for the beachfront and multiple recreational areas will certainly pique your curiosity for this beloved northern Chicago suburb.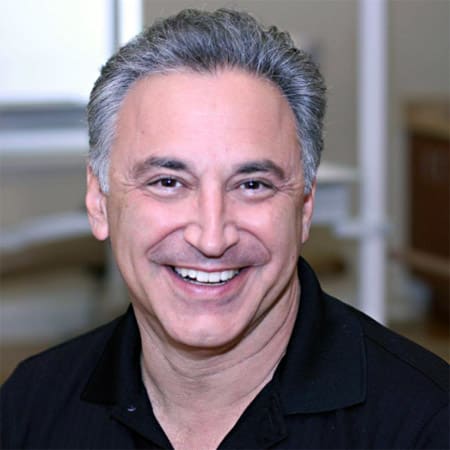 Nicole: What comes to mind when thinking about growing up, and now raising your own family, in Lake Forest.
Ara: Lake Forest gave me a phenomenal youth, lifelong friends, and a healthy environment to live and now raise my own family. There is no question that, of all the places in the world I could have been born and raised, I'm truly lucky Lake Forest was it. I couldn't help but want to give back to this community.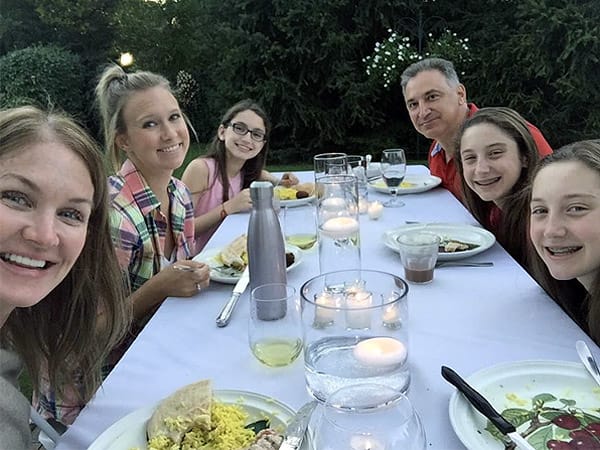 Nicole: What would you want someone who has never been here to experience in Lake Forest?
Ara: There is so much to offer, but the beachfront in Lake Forest is extremely special. Whether relaxing on the beach is your thing or sailing, paddleboarding, or kayaking, our beach has so much to offer in addition to the beautiful views of Lake Michigan. In the summer, you can also come to watch the Fourth of July fireworks festival and the Lake Forest Music Fest in August.
---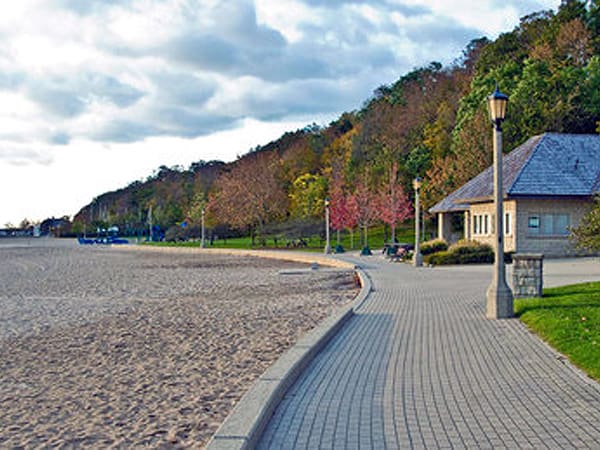 Visitors to 29-acre Forest Park Beach on Lake Michigan can enjoy large beach and grass areas, swimming, and other water activities. Open year-round, the park offers sheltered pavilions, a fishing pier, a boat launching ramp and storage area, walking paths and a concession stand open during the summer months. Sailing classes and camps, sailboat and kayak rentals, volleyball nets, and grills are just some of the amenities available through the Lake Forest Parks and Recreation Department.
---
Nicole: How would you best describe Lake Forest to someone looking to move here?
Ara: It's the best of the past and most engaging elements of the future. You will have true pride in homeownership when you move here. The people, the schools, the beachfront, and the low taxes are just a few of the best reasons to move here. Plus, our downtown is filled with small business owners and unique shops that make our Market Square special.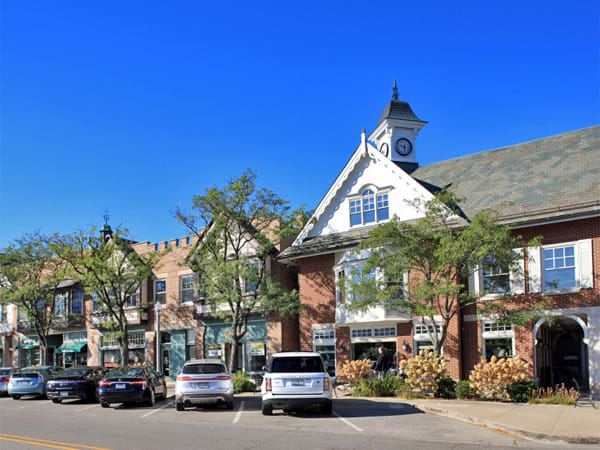 Nicole: You've lived here all your life. What's changed from your childhood?
Ara: The city has more commercial and residential development, which is great! I remember cornfields where that development now is. I have vivid memories of the cattle down at Carroll Farms mooing on peaceful nights. With that said, Lake Forest has protected several acres of land from the lakefront to what we call the west shore in West Lake Forest, which includes many forest preserves and the Middlefork Savanna.
---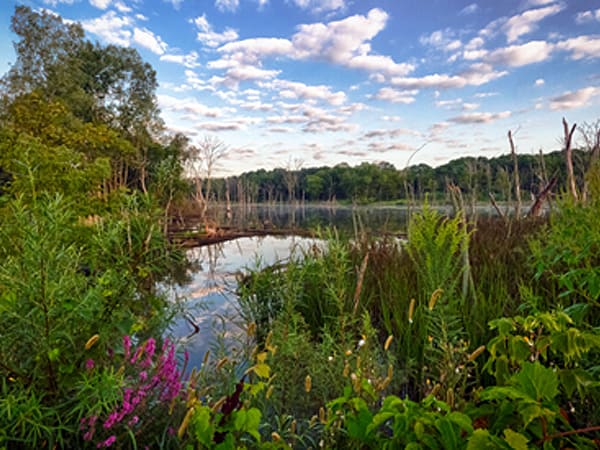 Middlefork Savanna features a diverse mix of oak savanna and woodlands, prairies, meadows, and marshes. It's considered the best tallgrass savanna of its kind in the country, and this 25-acre wonderland is recognized and protected as a threatened ecosystem containing many state and federally listed species. Within the preserve, a 4-mile gravel trail and piers provide access for hiking, biking and cross-country skiing.
---
Nicole: The Oertel Group is launching our own home renovation story. Do you have any personal renovation tales to tell?
Ara: I have bought a house here and renovated commercial property. My wife and I also built a house. It was structured, methodical, and done with intent. That is the reason Lake Forest looks so beautiful and has maintained its character — that was no accident.
It was such an honor to talk with Ara about our new hometown and our shared passion for Lake Forest. We both agreed that we would like to shout from the mountaintops how much we love this place. You can hike, sail, do yoga on a bluff, or take your dog for a walk around one of many gorgeous neighborhoods filled with beautiful homes and even better people! Honestly, come see for yourself what makes Lake Forest so amazing.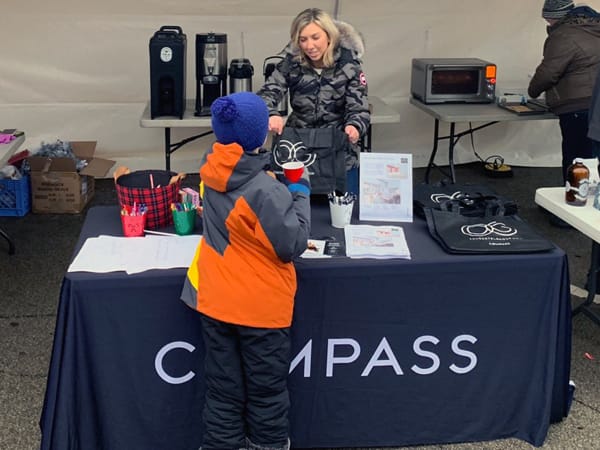 John and I recently joined Ara on The Friends of Lake Forest Parks & Recreation Foundation board. We are excited to be a part of this important organization and look forward to supporting the Parks & Rec department and some of their great local events.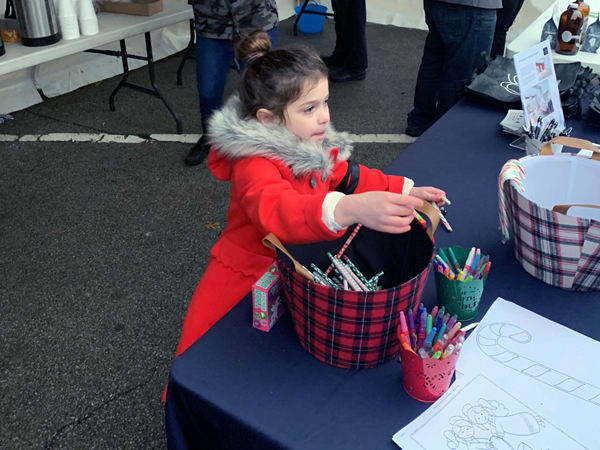 This past December, we partnered with Tala Coffee Roasters and handed out hundreds of cups of coffee at the Lake Forest Tree Lighting Ceremony. It was AMAZING. Lincoln joined us, and we were filled with joy as they lit the tree and roasted chestnuts over an open flame, like something out of a black-and-white holiday movie! The event director even promised Lincoln her own tent next year so she can showcase her art and have a children's crafts table. This time, she used a small section of our tent, and it turned out to be a huge hit with the kids! I'm telling you, this place is wonderful!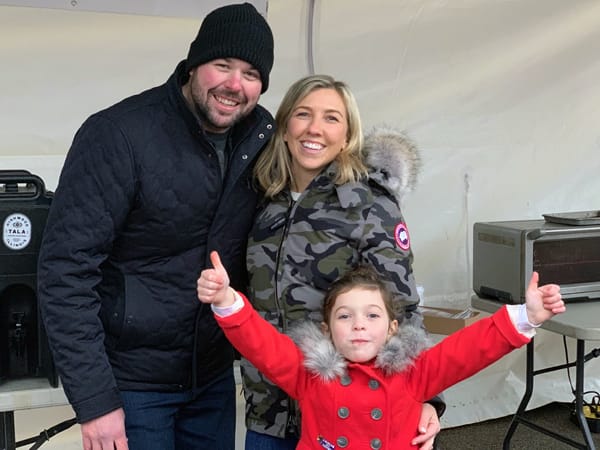 Home Renovation, Lake Forest, Modern Oak Home, The Oertel Group, Chicago Realtor®, Chicago North Shore, Interior Design Inspiration, Design Inspo, North Shore Chicago, Chicago Real Estate Agent, Home Inspo, Lake Forest Homes, Winnetka, House Goals, Home Decor, Interior Decor