Love Where You Live is The Oertel Group's mission! In short, our mission was inspired by the idea of creating the best living experience for yourself and your family, no matter where you call home! And that means looking within yourself, at your surroundings, and to your community to see what makes it special, and how you can contribute to enhancing it!
Before you think you should make a move across the country stop and take a good look around you! Sometimes we think the grass is greener elsewhere, right? Look, we all have that friend or friends who live in up-and-coming areas like Austin & Nashville that are constantly saying, 'you have to move here!' We do and by living in such a digital world it's easy to get caught up in the ease of seeking out a new home anywhere these days! With our technology and network of national Realtors, The Oertel Group can keep our finger on the pulse of the housing market (all the way from Chicagoland!) all across the country.. Making it really tempting to buy a home when we see hot new listings pop up! But those daydreams of jetting off to new hotspots quickly disappear when the reality of packing up and starting over in a new town with our sweet girl in tow, snaps us back to reality really quick. It's so easy to say "I wish I lived there" because of something we've seen on social media, or because everyone is rushing to the hot new city that's suddenly become the new "it place to live".
I know that constant nagging feeling of "geez, I wish I lived there", kept coming up for me. I'm sure you've experienced it once or twice and you know exactly what I'm talking about! I once even managed to convince myself that moving 6 hours away sounded like an amazing option! HA! That faded quickly, thank goodness! But it was because I searching rather than looking what was right in front of us. The real magic happens when we ditch the FOMO and instead turn within to find what makes where we live so special. The grass is greener where we water it, right?!
It's so easy to fall into the scroll hole of Instagram where we are instantly inundated with heaps of pretty curated photos of home interiors, local coffee shops, parks, and community pools, that are filled with captions about what makes that person's home or city so fun and unique. But we have to stop letting those photos trick our brains into automatically thinking that makes it a better place to live. Instead, we should view those photos as great places to visit, appreciate, or even as pieces of inspiration that move us to make improvements to our homes and communities. Loving where you live is all about turning that energy around to your own surroundings and making them just as insta-worthy as the places that inspire you!
Need some inspiration to get you started? You can scroll through our Instagram for more pretty pictures and more blurbs about how much we love where we live!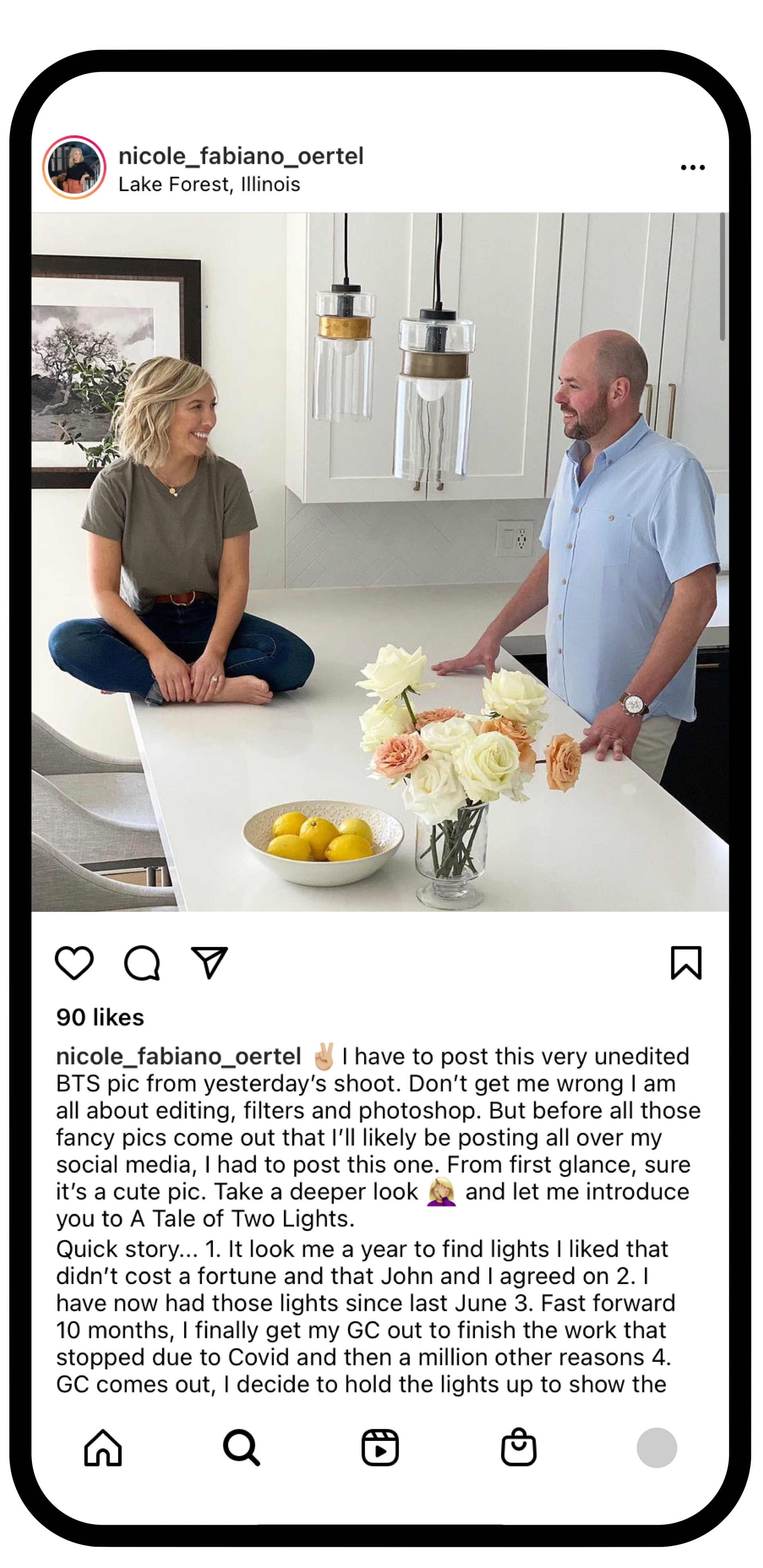 Creating something you can touch and feel by combining it with all these points of inspiration will give you a bit of everything that bloggers, small businesses, influencers, and artists, create, but right in your corner of the world! A great way to start is by looking at your interests and hobbies and thinking of ways to up-level them, making them that much more fun! For example, do you love throwing a great backyard barbeque? Maybe you're an amazing host and a great grillmaster but you haven't nailed yet nailed how to create an insta-worthy tablescape! Or, if you're looking at the interior of your home, you can focus on one central theme like adding more of your unique personality and flair for design to your fireplace mantle, or even thinking of ways that you can add pops of color to your living space with some gorgeous plants!
PS: I call those random bouquet purchases "happy flowers", and if you frequent Trader Joe's, Heinens, or even Jewel you'll know exactly what I'm talking about! Picking up that bouquet of gorgeously shaded seasonal florals, just because it makes you happy, and placing them in your home with a smile. It's seemingly small actions like that, which add up to make you love where you live! And we do love where we live! So, after sharing our mission with you here, we've decided to go more in-depth on why we love where we live and what makes the North shore so special! We'll share with you some of our favorite local hot spots to frequent along with tidbits of the history and the people that make our corner of the world so special. And maybe it will have you looking at your hometown differently or show you how to bring joy to your life, and if that's the case, then we'll consider our mission was accomplished!
Ready to find your dream home in the Lake Forest or Chicagoland area? You can work with John & Nicole of The Oertel Group by contacting us here!