Our trip to Pasquesi Home and Gardens was a huge success!! This shop is a true gem in our Chicago North Shore!!

They have soooo many varieties of flowers and plants and pots and all things Home Goods. They even have floral pajamas!! If you have never been, we highly recommend that you go! And if you have visited, go again and pick up something new. We're willing to bet that you find a section of goodies you didn't even know existed!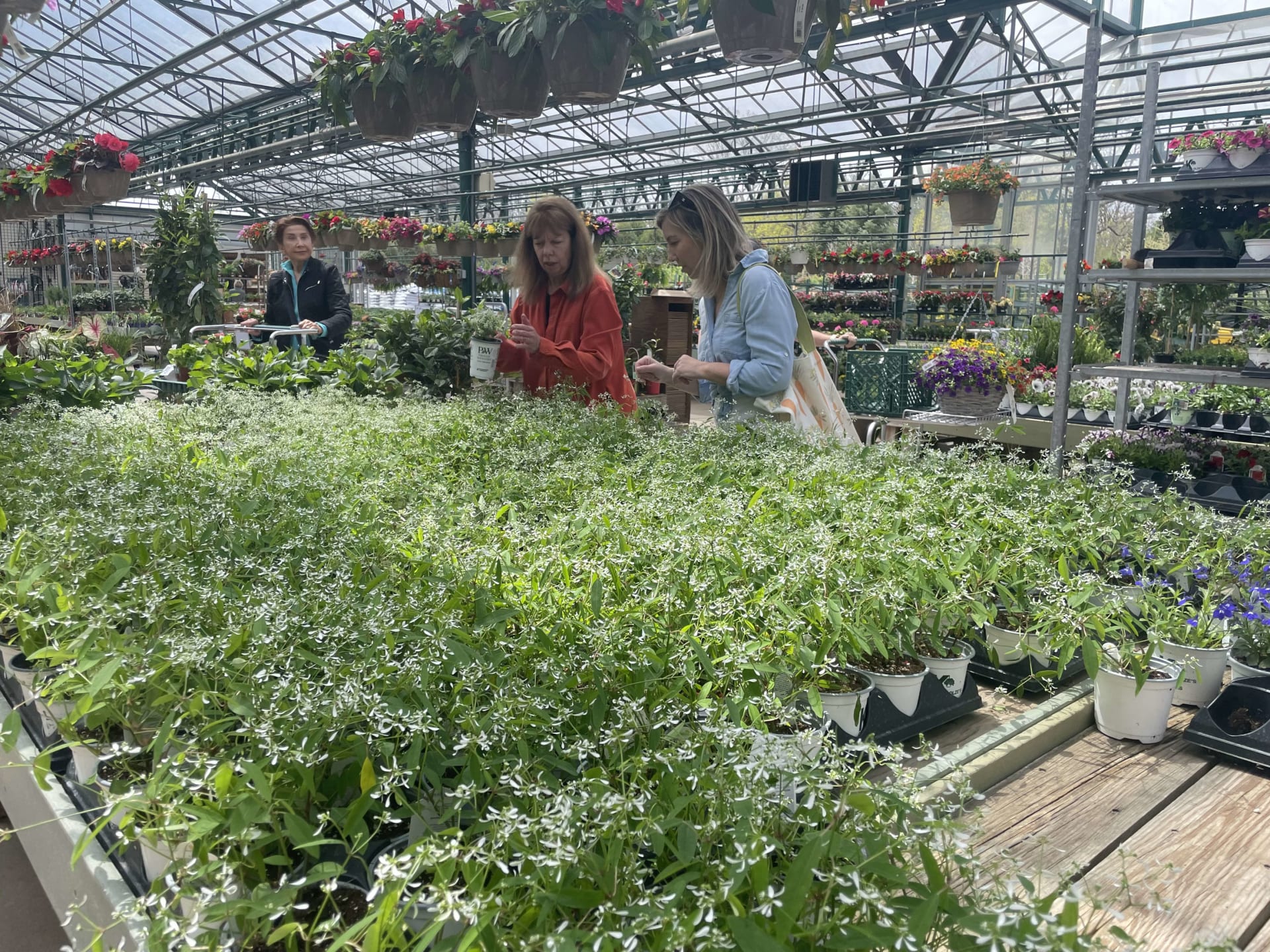 How much do you love Spring?! No more snow and the crisp smell of fresh air as you crack open the windows in your home for the first time since the winter frost has dissipated.
We previously talked a bit about sprucing up the interior of your home before listing it for sale, but now we want to shift our focus to those projects that have been waiting for the arrival of spring. Oh hi there gardens & landscaping! I mean, is there any better time than Spring to pot flowers and decorate our front porches and back patios with fresh blooms?
John & Nicole of The Oertel Group are huge fans of large potted arrangements, and we'll tell you why! Large-sized potted arrangements make for great focal points of your garden or patio. And if you're sprucing up your garden before you list your house for sale, you have the added bonus of being able to take the pot with you when you move. Unlike a garden planted directly into the ground!
To spruce up your garden and landscaping before you list your home for sale in the Lake Forest or Chicagoland area, we thought it would be fun to collaborate with another local business! We did a fun Q&A session with Pasquesi Home and Gardens, scroll through to hear their expert advice on working with large potted arrangements for your home!
We would love to give a formal introduction to our readers, tell us who Pasquesi Home and Gardens is!
Pasquesi Home & Gardens is a destination and complete resource for your lifestyle. We offer hundreds of beautiful plants & accents to grace both the home and garden, supplies to pamper your pets, and an unrivaled collection of indoor and outdoor containers. We strive to listen to our customers' requests and our buyers are always seeking new and unique products from around the world.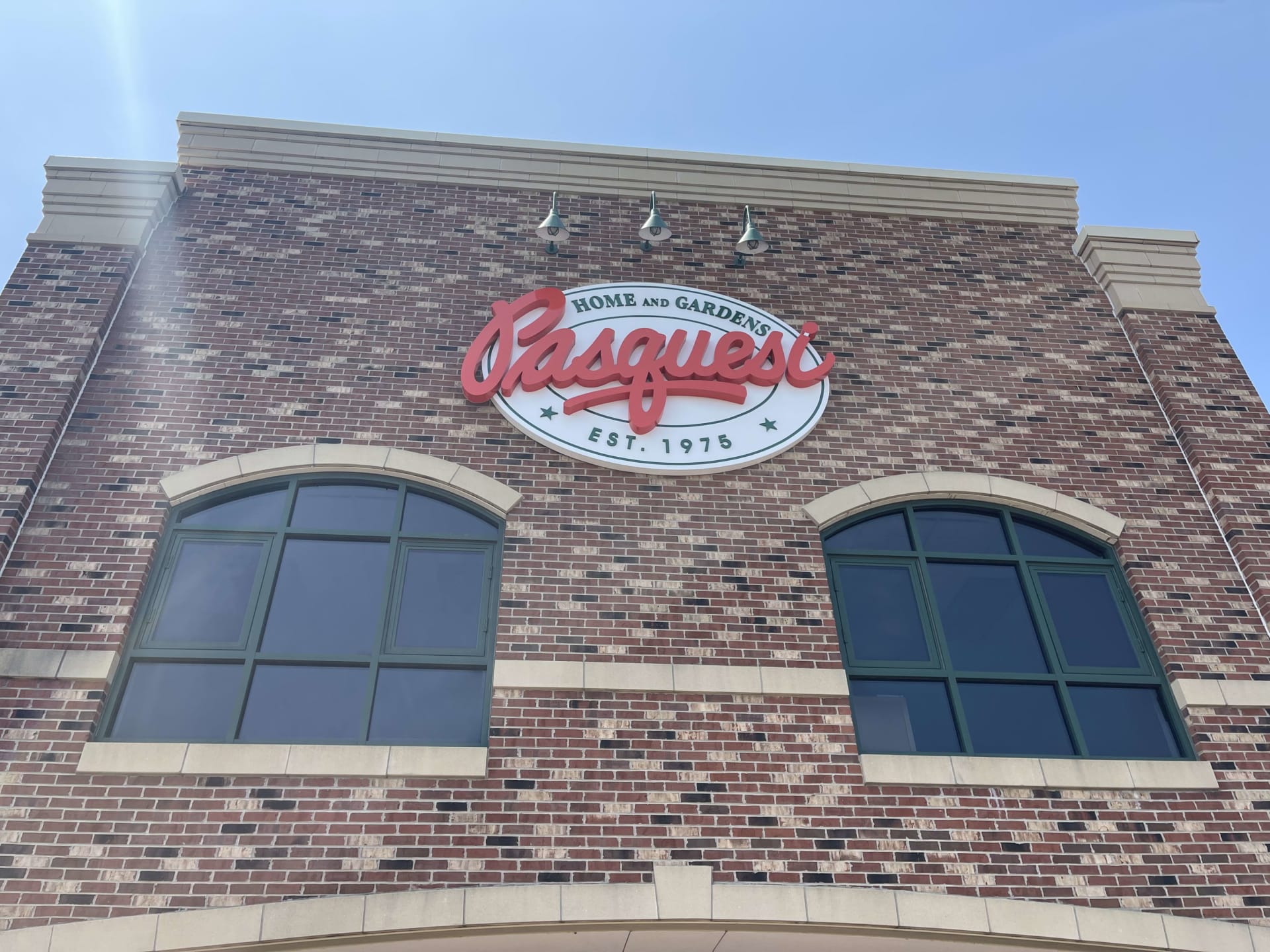 Please tell us how long you've been in the area and what brought Pasquesi Home and Gardens to this location?
Edward Pasquesi and his wife, Marie, started the business in 1975—evolving from a small hardware store in Highland Park, Illinois into the retail business that is known today as Pasquesi Home and Gardens—which is currently located in Lake Bluff, Illinois. In 1984, they bought an existing farm and feed store in Lake Forest that became Pasquesi Home and Farm Suppliers—at a time when Lake Forest had more open lands and farms. When the garden industry started to expand, the business evolved with the customers' changing needs. It became Pasquesi Home & Gardens with more emphasis on gardening. In 2006, the Lake Forest store relocated to a new and larger store in Lake Bluff, in order to give customers a better shopping experience – which is where we are today!
What an amazing backstory! Your family has been in the business for a long time!
We've been in business for 47 years and are family-owned and operated. Although the Founders, Ed & Marie Pasquesi have now retired, their 3 children, Cindy, Mike & Lisa Pasquesi are at the forefront of carrying on this family legacy. Roots run deep as the Pasquesi children grew up in Lake Bluff and are now raising their own families in Lake Forest & Lake Bluff.
It's Spring, finally! We would love your expert advice on what is best for this time of year for filling up a large potted arrangement, what flowers and plants would you suggest?
If you would like to fill a large container, the easiest thing to start with is a large flowering shrub such as a Big Leaf Hydrangea that will bloom all summer into fall. We have hydrangeas in various shrub sizes and colors… you'll find something that will fit into most containers. Finish your container design by adding trailing, flowering annuals such as Bacopa or Calibrachoa or trailing foliage plants such as Algerian ivy, Creeping Jenny, or other favorites. Once planted, all you'll have to do is water consistently… and enjoy!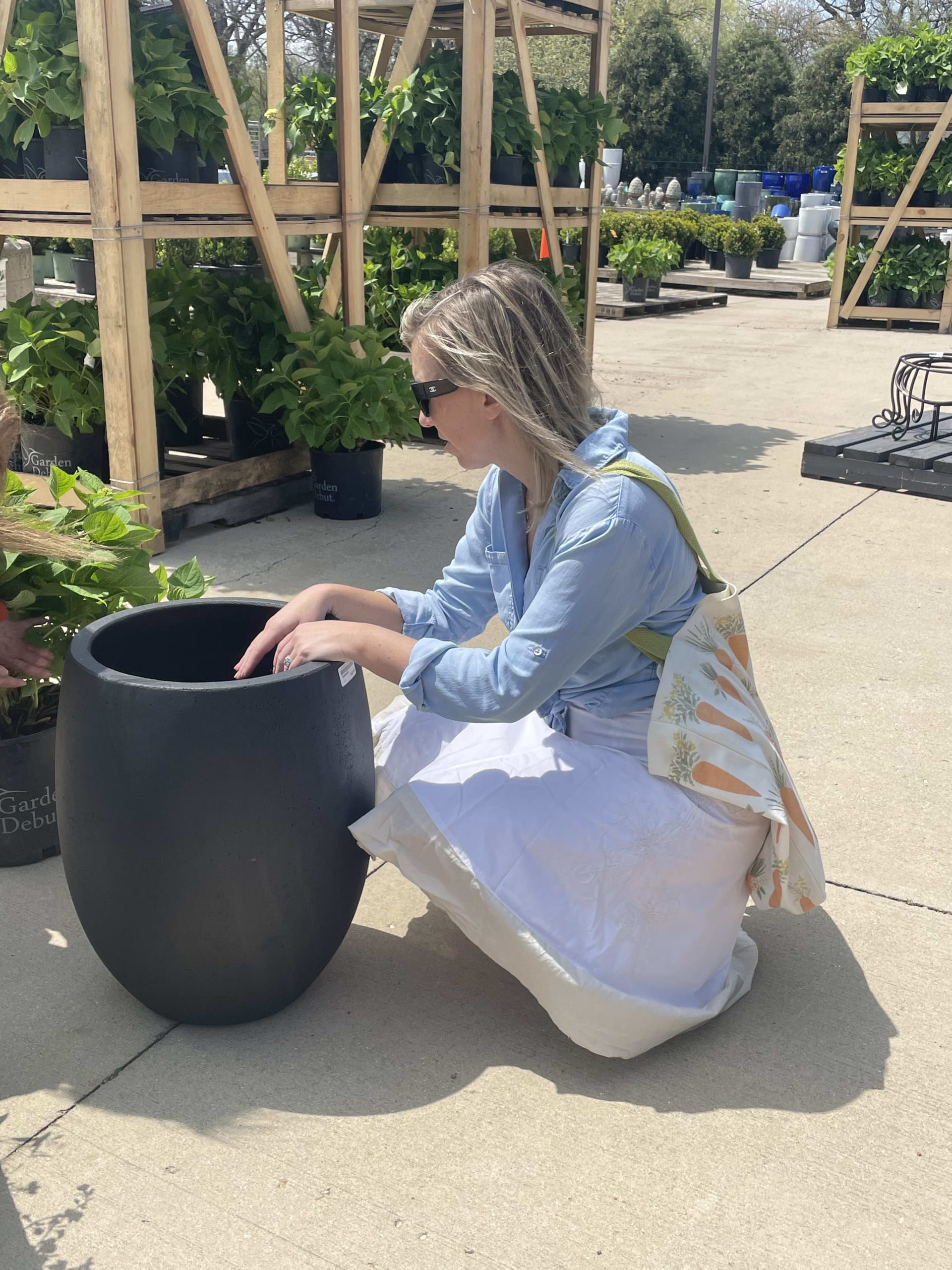 Are there any tips or tricks that you can recommend when planting them?
Good soil is the foundation of any successful planting! Pasquesi Potting Mix is formulated for good drainage and works well in container gardening. It's best to read the tags on the plants when it comes to spacing but containers always look their best when smaller annuals are planted closely so the container looks full.
What should we use for a full sun pot arrangement?
How about a container for all seasons? Place a boxwood shrub (cone-shaped, round globe or topiary) in the center of the container. Place seasonal annuals and English ivy or around it. Spring: Add cool-season pansies; Summer: trailing Verbena; Fall: Small ornamental cabbages; Winter: red winterberry stems, feathery pine boughs, or holiday accents. Or, classic geraniums are a good choice for a sunny spot… blooming all summer until frost. Time to change them up for fall anyway!
What should we use for a partial shade pot, and what is an ideal location to place it in?
Try beautiful & prolific Dragonwing Begonias in your partial shade pot. These beauties can take the sun OR the shade and their arching stems with red or pink flowers only look better as the summer goes on. Another idea for a partially shady container is to plant an elegant Kimberley fern in the center and encircle the fern with colorful-leaved coleus, and blooming DragonWing begonias.
What's the life expectancy for this type of arrangement?
Any of the container ideas above will look good from spring to early fall with occasional pruning. You will want to replace flowering annuals when the cool weather sets in. (The hydrangea can be planted in the ground at that point.) You'll be excited to put a fall container together by then with ornamental cabbages & kale, pumpkins, and later, Pasquesi Spruce Tip Pots!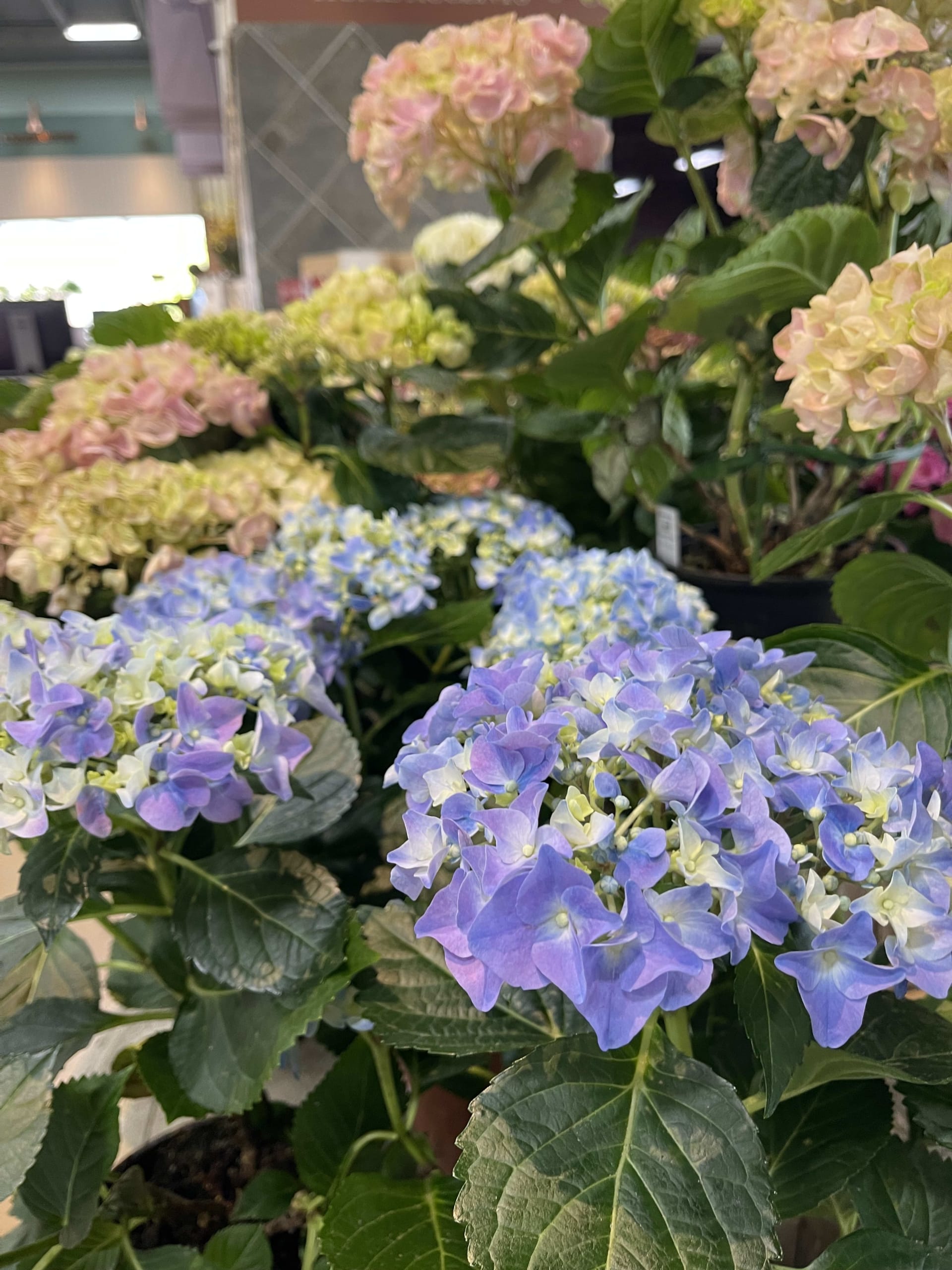 Thank you so much! What are some general rules of caring for our various blooms?
After you choose your plants for sun or shade, all you have to do is the following:
Water consistently.

Allow the pot to drain by choosing a premium potting mix for containers.

Fertilize for more abundant and longer-lasting blooms with Espoma Organic Flower tone at the time of planting. Or if you prefer, use a liquid fertilizer such as a Super Blossom Booster that you can use every 2-4 weeks, when you water. Follow directions on labels for best results.
Are there items in your shop that our readers should check out when they stop in for a visit?
Our pet department! We have a full selection of holistic and natural dog and cat foods, with brand names, ingredients, and recipes to suit the dietary requirements and tastes of all of your furry friends. Stock up on toys, organic food and treats, and bring your pup along, so he or she can grab a 'cookie' at our Bone Bar! Leashed pets are always welcome in our store!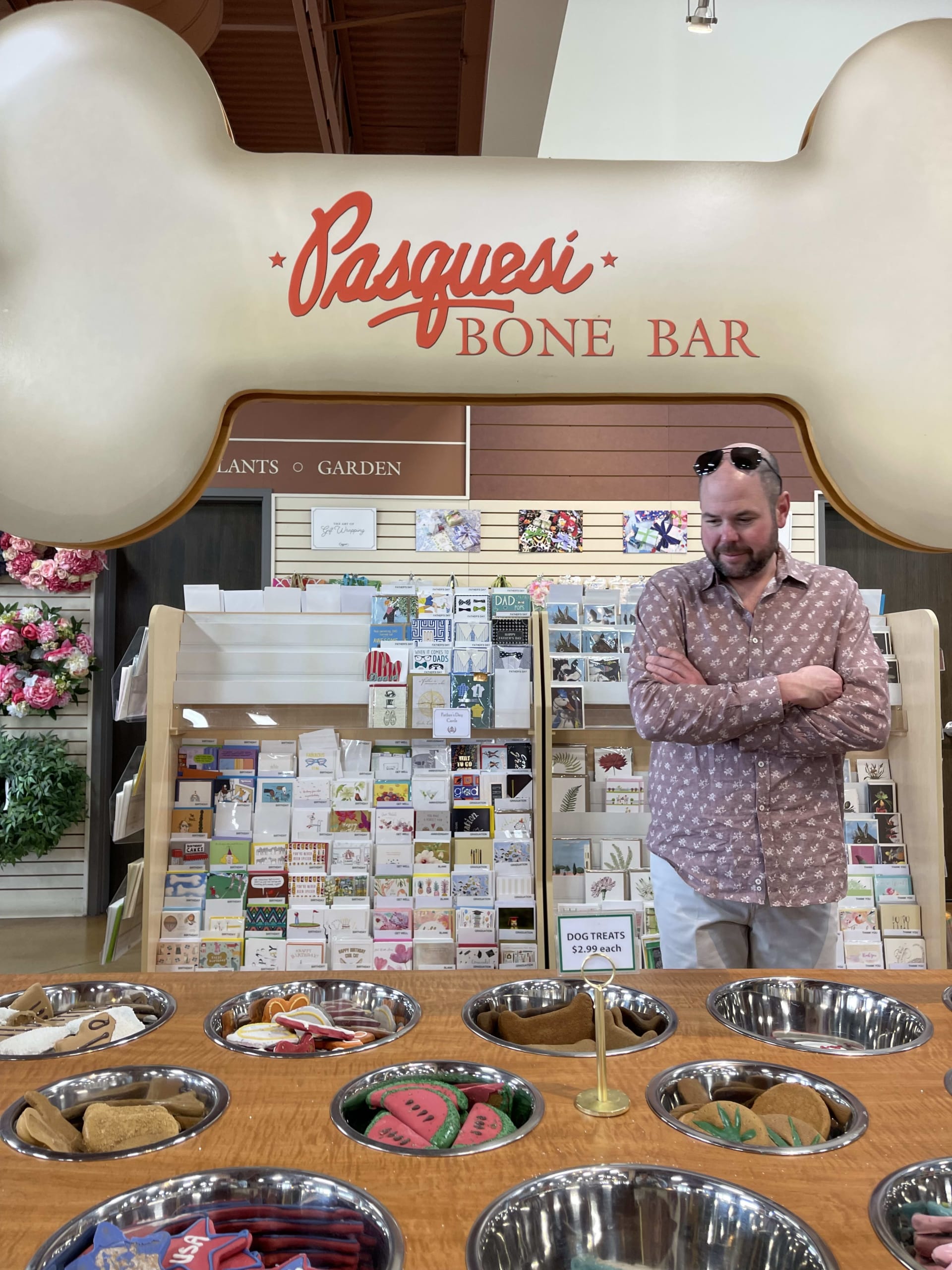 When is the best time to come by Pasquesi Home and Gardens to pick up all of the amazing items you've discussed here?
Anytime is fine! Early mornings tend to be less busy and if you need help, you can have more of the staff's undivided attention. Our shop hours are: Monday – Saturday, 8 am – 6 pm, and Sunday from 9 am – 5 pm. During May & early June, the hours of operation on Sundays are 8 am - 6 pm.
A special thank you to Pasquesi Home and Gardens for collaborating with us and sharing all of this amazing info!
If you are ready to list your Lake Forest or Chicagoland house for sale you can work with The Oertel Grou by contacting us here!