It may seem cliché, but the move from the city to the suburbs can be rife with stress and apprehension. How will you function without an all-night pizza place or a corner drugstore? Will you be able to maintain a house and yard when condo living has been your go-to for years? Will car costs surpass your usual monthly CTA/Metra expenses?
As someone who's made the leap — and loved it! — let me assure you that all will be well. Sure, you may miss some urban amenities, but the city is still there for you to visit. And what you relinquish in convenience will be replaced with a private yard, more living space, and a wonderful sense of tranquility and community.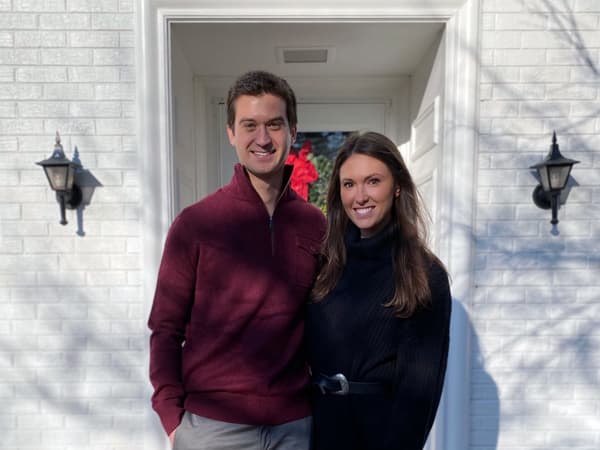 John and I regularly help others make the leap from "town to the country" as we did. We recently touched base with two of our North Shore buyers to see how the change came about and how the experience went.
As North Shore natives, Spencer and Stephanie had always imagined they'd move back to the suburbs eventually. Like many people across the country, COVID expedited their transition. After several months of living in an 800-square-foot apartment, they began casually looking at online listings, not quite sure if they were ready mentally or financially to make the move.
As first-time buyers navigating a home purchase in the middle of a pandemic, their nervousness was understandable. "We wanted to keep our minds open and try not to set too many expectations for fear of disappointment or something falling through," they explained. "After our first call with Nicole, we knew we were in good hands. And our first meeting with John was so casual and comforting. He clearly walked us through the process of what to expect, things we should look for in a forever home."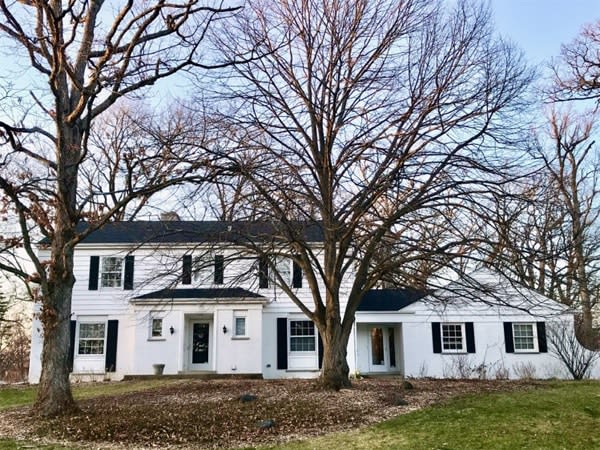 The couple happily perused options in each of their hometowns of Lake Bluff and Lake Forest. "It was fun being able to see a variety of different homes. Some we knew right away weren't the one and others that were pleasant surprises."
Ultimately it was a Lake Forest house that captured their attention. "What's not to love about Lake Forest? Whether it's walking along the Lake or strolling through Market Square, there are so many things to love about Lake Forest. We're also biased as this is where we grew up and we met and began our relationship." And, as it turns out, it's where they've started their family. Stephanie and Spencer recently announced the impending arrival of their first child, a baby girl due in September 2021! We are so excited for them, and it's just another reason we love what we do!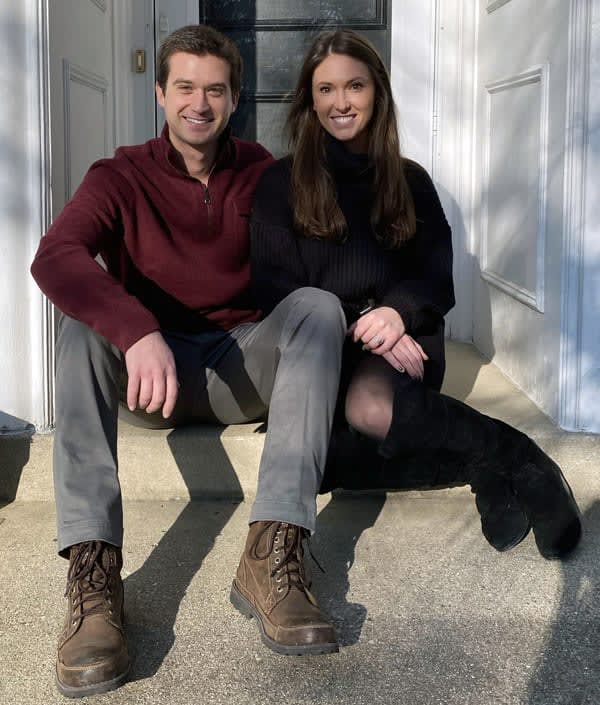 After Stephanie and Spencer found their home, we connected the couple with our recommended mortgage broker Steve Dykeman at Blueleaf Lending, and the duo described the rest of their homebuying journey as surprisingly painless. "We certainly loved working with John and Nicole! Their knowledge of the Lake Forest and Lake Bluff real estate markets was a huge bonus, and overall, they made the process so much less stressful than we anticipated. It was evident that they truly wanted to help us find our forever home, and that we did!"
For Jared and Michelle, it wasn't only the pandemic but the birth of their son that spurred a move back to the suburbs. In this case, to Libertyville, where Michelle's brother lived. "The idea of more space, a yard, and being close to family suddenly became more important than being in the city and close to our favorite restaurants and bars," they said.
As first-time buyers open to the idea of a fixer-upper, they relied on us for feedback. "John and Nicole patiently answered all of our questions and were super responsive. Plus, they are kind, down-to-earth, and really nice to be around," they recalled. "We were very open to the idea of buying a home that needed a little TLC, so it was a little difficult to envision the changes we could make to homes we were touring. John was great about that, and we learned so much from him!"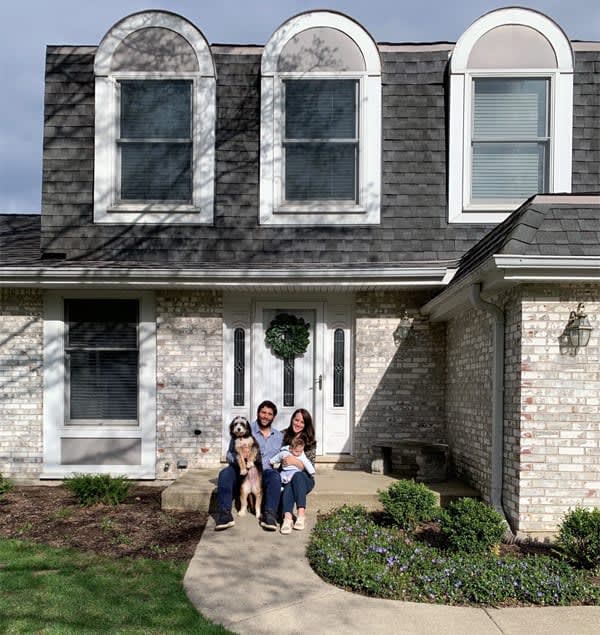 Unfortunately, Jared and Michelle had to navigate the all-too-common heartbreak of abandoning their initial first choice after a lackluster inspection. "That was stressful. We were so excited about the house, and we were so sad when it all fell apart. But the great inspector The Oertel Group recommended gave us comfort during the process," they explained. "After a lot of discussion amongst ourselves and with John, we knew we had to back out. And thank goodness we did because we are so excited about the house we ended up with."
Jared and Michelle took a breather to regroup after backing out of that first property, and in a twist of fate, ended up making an offer on another home, sight unseen, while they were on vacation! After Michelle's brother checked it out with John, "It just felt right!" they said.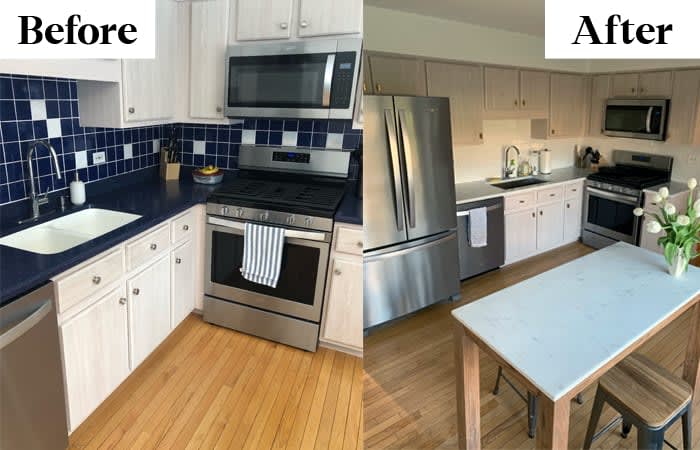 After getting a great rate from Steve at Blueleaf, the couple couldn't wait to get through the inspection and have their offer accepted. "We really enjoyed brainstorming ideas with John about how to make the home our own and add value to it. We decided to do some minor renovations, including sprucing up the kitchen with a new backsplash, quartz countertops, and new hardware on the cabinets. We also decided to replace the carpet on the second floor with hardwood. John introduced us to our contractor, and he has been awesome to work with. We are grateful that we could make the house our own before moving in!"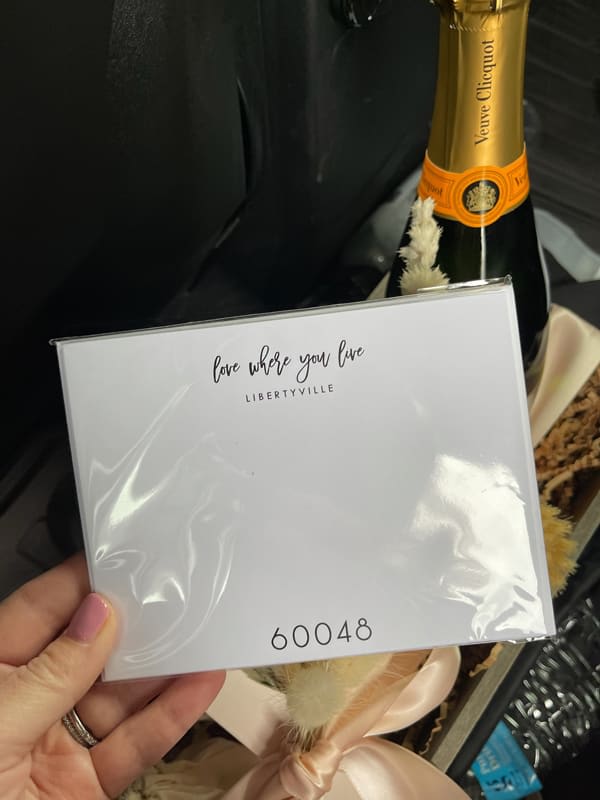 After you find your suburban dream home, getting acclimated and finding a mom squad is often the hardest part of settling into a new community. When John and I relocated to Lake Forest, I found the website Chicago North Shore Moms invaluable. Founders Ellie, a mom of three, and Shawn, a mom of two, have curated a fantastic collection of events, community resources, and local guides. And because they both made the move from Chicago to the North Shore themselves, they genuinely understand that feeling of being lost in the suburbs. "We're really proud of the community resource that we've built. CNSMoms is a one-stop resource site for loads of parenting information on the North Shore, but it's not just for newbies for sure. Our website consists of curated and crowd-sourced local resources lists from academic tutoring to wellness and everything in between, plus a robust calendar of local events and workshops. We suggest bookmarking the website so readers can easily find this useful information and refer back to it often!"

There are a number of ways for local parents, businesses, and nonprofits to get involved with CNSMoms. Since the website's launch, they've published a weekly Meet a Mom Series and a monthly Local Nonprofit Spotlight. Any North Shore mom with children up to 12th grade or anyone personally involved in a local nonprofit can reach out to Ellie and Shawn at info@chicagonorthshoremoms.com to request a feature. Local businesses can also learn more about generous advertising packages and sponsorship opportunities by emailing

[email protected]

.
When asked what advice she would give to new moms moving to the area, Ellie said, aside from perusing the CNSMoms site, "Find a Realtor® that you connect with who knows the villages well and can offer at least a few pros and cons to the different areas."
Lake Forest, Modern Oak Home, The Oertel Group, Chicago Realtor®, Chicago North Shore, Interior Design Inspiration, Design Inspo, North Shore Chicago, Chicago Real Estate Agent, Home Inspo, Home Renovation, Lake Forest Homes, Winnetka, House Goals, Home Decor, Interior Decor, Interior Design, Compass, Lake Forest, Illinois, Lake Forest Homes For Sale, Lake Forest Real Estate, Wilmette, Wilmette Real Estate, Chicago Realtors®, Glenview Realtors®, West Loop Realtors®.